DONATION OF SKIN
Someone else had mentioned this to me right before I had my WLS. I did some research and found out that this is not possible. Sorry to tell you this. I found that most burn victims receive dontated skin from another part of their body or from a cadaver (dead body). I wi**** could be possible, because I'm sure that a lot of us would love to donate our extra skin and possibly get out surgeries at cost or free because of it. From what I read, it would cost more to take our extra skin than to get it from the person's own body or a cadaver. I was looking it up because someone mentioned that Shriner's Hospitals would do this. They had a disclaimer say no. Just thought I'd let you know. If you look up donating skin it should pop up.

Stephanie
 Its a myth. If you have excess skin and the associated issues (rashes, infections, etc) have it documented for insurance reasons.  Sometimes they'll cover.  Otherwise, plastic surgery is self pay
*   Take 1 DS, add a little p90x and stir :)
5' 3"  

HW 293

/

SW 253

/
Goal 130

/
CW 128
Nobody wants out permanently damaged skin anymore than we do.  It's a rumor that just won't die.
Valerie
 9 years post op DS 
There is room on this earth for all of God's creatures..next to the mashed potatoes

mellysarah03
on 11/9/09 5:33 am, edited 11/9/09 5:34 am - Fort Myers, FL
 I have also heard this. My friend knows  says she DOES KNOW someone who did it but not in my state. Apparently since they usually use such thin layers at a time its ok if its "streched" however it cannot have strech marks or scars.  Thats all I know I would really like to know more if anyone has any input. 
I used to make excuses why I cant Now I make reasons why I CAN!!
155LBS GONE FOREVER!! LIVING LIFE... I LOVE MY DS

I am having my excess removed on Nov. 19th and I had to pay cash.  My back pain is worse than it ever was at my highest weight.  I had therapy, both land and water and neither helped.  I had sores and discoloration and such as well, still the insurance wouldn't pay.

About the skin donation, and this is from a friend of mine that is a surgeon and spoke with the plastic surgeons at his practice. (That was my disclaimer for where I got my answer and I didn't get it from a friend of a friend.  The information given to me was from a reliable source.) 

It is not normally good practice but it isn't due to 'harvesting' costs.  They could utilize area(s) of your skin that is healthy enough for a new body.  Due to the small amount of healthy skin on a given area it's normally not worth the bother.  Even if you paid cash and wanted to donate it to be a nice person they could not use it.  The skin they remove from you has lost its elasticity, has too much scaring and is in general not halthy enough for donation.

-Jaime
have you tried to get your insurance company to pay for your plastics?

Scott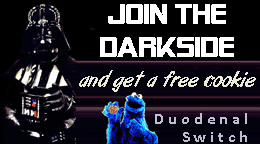 Read my blog for more info