Question about Niacin Flush
So, I thought niacin flush was just a bit of a warm pinkness to the skin for a few moments.

But twice this week, I have totally broken out in some sort of red, splotchy, warm, itchy rash on my arms and legs (and my face got a little pink/flushed too).  The first time, I had just put on a lab coat that I hadn't washed yet, so I thought I just had a small reaction to maybe the starch or something.

But just yesterday, I broke out in the rash while I was just at home doing nothing spectacular.  I do know the second time I got the rash, I had just taken my vitamins whi*****lude a B-100 complex about 10 minutes prior, but I don't remember whether I had just taken my vitamins the first time (but thinking on it, I probably had).

Is this niacin flush, or something else?  From descriptions online I thought niacin flush was not quite this bad, and was mostly on the face and trunk.  I didn't have any rash on my trunk, and it was worst on my thighs and lower arms.

Either way, symptoms resolved in about 15-20 minutes, no trouble breathing, and I was fine. 

I'm also confused why it wouldn't be happening every time I take that b-complex...???

5'9.5" | HW: 368 | SW: 353 | CW: 155 +/- 5 lbs | Angel to
kkanne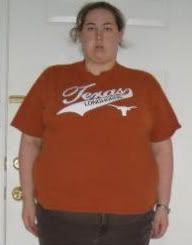 I have had the skin reaction and a feeling as if my blood was hot running through my veins.  My ear, upper arm, face, hand, seemed mostly on my right side.  It did resolve quickly, though, like you said.  I kinda freaked out and posted here about it, and I was told that I should eat something directly before or after the B-complex, and it would lessen the reaction.  I've done that ever since, even if its just a hunk of cheese, and no reaction.  So maybe there wasn't enough food in your system to absorb some of the Niacin?  Hence the reaction?  



*   Take 1 DS, add a little p90x and stir :)
5' 3"  

HW 293

/

SW 253

/
Goal 130

/
CW 128
 When I have gotten it it has been red, splotchy, warm (but not itchy) on my face, arms, ears, etc and trunk area, and doesn't last too long... I didn't notice that it happens in any specific pattern, but I suspect it's one of those things that varies per person. I only got it when taking those 5 hour energy shots, and not with actual vitamins.
Hi Kayla,

You just described my own experience when I have niacin flush. Sometimes it is itchy, most times not. It's happens after I take my B 50 Complex; not all the time, just some of the time. First time it happened it was really freaky for I was thinking it was my first hot flash! *lol*
Highest Weight: 323   Surgery Weight: 301  Current Weight: 138-145  Goal Weight: 150
~Goal on 12.20.10~ 
~Total weight loss 185 lbs~

                     DS Sticky
 
               for newbies and pre-ops-with informative links

~

click
here
That's a niacin flush and it can be hit-and-miss as to when it occurs.  It can last a few minutes to several hours depending on the dose.  Niacin increases prostaglandins that cause the capillaries to dilate and you flush.  If you take baby aspirin with the niacin, it blocks the prostaglandins and the flushing is a lot less or may go completely away.  Sometimes backing off the dose is the best thing to do and then slowly increase the dose you take over time.  I always work out right after I take my niacin because I metabolize it faster and I'm red and hot and flushed anyway. 

Even though niacin is a naturally ocurring vitamin it can be very hard on the liver -- especially the extended release type.  Nowadays, the immediate release form is so hard to find because the flushing is so much worse with it.  Nobody should take niacin unless they are under the care of a PCP that can routinely monitor their liver. 
Hey Kayla,
I had it once, I felt really weird for about an hour, head spun, felt a bit nauseous and I was really hot. Had a lay down and when I woke up it had passed, I had no idea until someone on the board pointed out that it was probably a niacin flush.

Yorkie xx
Had a band in 2005 at 280lbs, had band removed and DS done on Jan 22nd 08 at 220lbs in Spain, now 135lbs and a size 4!! Happy as a Clam!!
Dontcha love the DS? It's the best tool around!!                
I was taking niacin on it's own pre-op and got the reaction - it was bad enough to make my face and eyes puff up - turn bright red - and feel like I was on fire.  I think the reaction can so vary but yeah, that's what it sounds like.


7/19/09 - DS with Dr. Alfons Pomp
7/11/12 -  tummy tuck, UBL, larg lipo sculpting of torso, lipo of "buffalo hump" with Dr. Sauceda
reactions can vary, I took a niacin pill to bring down cholesterol years ago preop and it caused a severe redness and the worst hotflash of  my life. I felt like I was on fire and swore I would never take niacin again.  The one thing my doctor told me to do to prevent the side effects s to eat before taking the niacin but make sure you don't eat anything acidic - citrus fruit or tomato products.  I had tomato sauce and I think that is what made it so bad. He told me the not to eat tomato products after I had the reaction.

You might want to get a different bcomplex - either one with no niacin or vitalady has one that is flush free.