Doing something I would have never done before losing weight!
My husband and I booked a trip for our entire family to Scotland next year. Hubby travels a lot for his job and had enough delta miles to get us all over there, round trip, on Delta Comfort Plus for less than $1500! We'll be spending 10 nights in Scotland, 3 nights in Edinburgh and then 7 nights touring through the highlands. We are not on a set tour, so we will have freedom to do what we want.
We're planning on doing a lot of hiking, and I'm super excited to see the Fairy Pools on the Isle of Sky.
I can't imagine even considering planning a vacation that will be so physical when I weighed nearly 300 pounds.
The only thing that I REALLY have to do now is learn patience. I'm so super excited I wish I was going tomorrow. For now, I will research and plan to make the vacation as memorable as possible.
My oldest son will be graduating high school in May 2018, and we're taking him and my youngest who will be 4.5 years old. I'm considering thinking a toddler backpack carrier in case my youngest gets too tired to keep walking.
So, has anyone been to, or does anyone live in Scotland? What do we just HAVE to visit while we are there? We're spending time in Edinburgh, Fort William, Portree, Inverness and Perth. I also want to plan a day trip to Jedburgh, in the borderlands, since that is the ancestral seat of Clan Kerr (my family name).
Also, does anyone have any recommendations on a carrier that will carry a 40 to 45 pound kid? My youngest weighs 37 pounds right now, but I expect he'll put a little bit of weight on between now and next summer.
I'm so excited, I just had to share this will you guys.
What a wonderful vacation! We just did a big family trip this summer right before our eldest headed to college. Went ziplining - something I would have never been able to do pre-surgery.
As for the carrier - check out Kelty. We had one of these (or an earlier version) for our girls and loved it - was able to buy one for much less than retail at a local children's consignment shop. https://www.kelty.com/journey-2-0/
Keep on losing!
Diana
HW 271.5 (April 2016) SW 246.9 (8/23/16) CW 158 (5/2/18)
I love posts like this! It is so nice to see people's lives enriched!
Are you exercising? Since you think it is going to be very physical and maybe you want to hike in the Hebrides (which I hear are gorgeous). You might want to start slowly ramping up your walking and then maybe walking on some inclines?
Also, I have found meetup.com to be a great place to find people that like nature hiking, urban hiking and forest soaking (which is a slow walk in the woods where one stops often and reads Poe-ems. Yep poe-ems). I just go for the walk and not the poetry!
:)
You can be very very very excited. I think you are going to remember that trip for the rest of your life!
RNY Surgery: 12/31/2013; 
Current weight (2/27/2015) 139lbs, ~14% body fat
Three pounds below Goal!!! Yay !  
I am walking. I just signed up for my first 10k, so I'll be training for that between now and the end of March 2018.
Amazing!
I used to live in Edinburgh and there's so much to do!
I also went hiking on the isle of Skye as smo, it was an amazing experience, but ya. i would have definitely enjoyed it more if i wasn't so focused on not losing my breath completely, and my obsession with never being last hahaha. Also, i was wearing sneakers, and slipped in the mud. more than once.
The things to check out in edinburgh:Royal Mile, Botanical gardens, the castle, hiking up Arthur's seat. princes street garden.
Basically, everything hahah
now im homesick for the place!
RNY Sept 8, 2016
M1:23, M2 :18, M3 :11, M4 :19, M5: 13, M6: 12, M7: 17, M8: 11, M9: 11.5, M10: 13, M11: 10, M12: 10 M13 : 7.6, M14: 6.9, M15: 6.7
Instagram:InsertFitness
I am the master of my own regain.
Professional geek, toddler mom, derby girl, author of the Five-Day Meat Test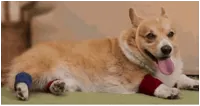 Gah! How'd I forget the ghost tour! It's so good!
RNY Sept 8, 2016
M1:23, M2 :18, M3 :11, M4 :19, M5: 13, M6: 12, M7: 17, M8: 11, M9: 11.5, M10: 13, M11: 10, M12: 10 M13 : 7.6, M14: 6.9, M15: 6.7
Instagram:InsertFitness
That carrier is exactly what I was looking for! I kept seeing the aluminum framed backpacks that go to 40 pounds, but I have to pack it, and having a soft carrier is exactly what I need. Thanks!
I was looking at the ghost tour. I have a spreadsheet with a tab for each city we will be staying that I shared with my hubby and oldest son on google. We all keep adding things that look fun.
Au_Contraire
on 9/12/17 8:32 am
How wonderful, Deanna! I've never been, but it's on my list. My neighbor (and friend) is visiting Stonehenge today, and then will drive north to Scotland. Really, just a dream trip! The fairy pools sound (literally) enchanting! In fact, the entire Isle of Skye sounds so wild and magical! Can you take a stowaway?
Don't forget the cafe where JK Rowling occasionally sat to write the Harry Potter books!!!
5'4" 49yrs at surgery date
SW - 206 CW - 136
M1 - 20lb M2 - 9 lb M3 - 7 lb M4 - 7 lb M5 - 7 lb M6 - 6 lb M7 - 4 lb M8 - 1 lb M9 - 2 lb M10 - 4 lb