What's in your head, WLSers?(11-6-17)
Sparklekitty, Hag of Science
on 11/6/17 12:00 pm
There are already daily threads where people can post about the physical side of WLS-- what they're eating, how they're exercising, etc. I think it would be helpful to ALSO have a thread where people can be accountable for the emotional wide of WLS! So if people are interested, I'd be happy to make this a weekly thread.
How are you doing with the WLS head game?
Feel free to update us on:
Willpower, making choices
Navigating the non-WLS social world
Optimism or pessimism
Etc.
Nerdy Little Secret (#42) - Tucson Roller Derby
Mahonia R.
on 11/6/17 12:41 pm
What a wonderful idea!
I'm sick today and stressed about work, but feeling pretty good about weight. I hit the 120s yesterday and I just love living in my body so much right now.
I've been fortunate that I haven't had many questions about my weightloss yet, but yesterday someone I dislike a lot asked me about it and I lied by omission. I feel really vulnerable about that.
I'm choosing to do an atkins fat fast for the next couple of days and so far so good. I know the criticism will be that fad diets and the diet mentality are not conducive to a lifestyle change, but I personally feel like weight loss is not a lifestyle and I want to get to goal as soon as possible. Weight maintenance is the lifestyle and that's the next huge terrifying challenge.
In the back of my mind, I'm pretty much always scared of acid reflux. I haven't taken a PPI for over a week, maybe almost 2 and the acid has been mostly not noticeable. I take swigs of apple cider vinegar a few times throughout the day and chew on DGL tabs here and there but who knows if any of that helps (no good science yet). I'm really scared of silent reflux - maybe even when I don't feel the acid there is enough of it to be changing cells in my lower esophagus. Seriously, I think about this a lot.
Height: 5'5" Pre-op 14 M1 23 M2 11 M3 13 M4 + M5 17 M6 9 M7 5 M8 3 M9 3
Below goal of 135 lbs in 6 months. Total 101 lbs lost, then 13 lbs regained and now losing again. New goal - maintain in low 120s forever.
Sparklekitty, Hag of Science
on 11/6/17 12:50 pm
I'm feeling pretty determined today. Instead of letting crap hop into my grocery basket at lunchtime, I grabbed some nuggets and string cheese. Things won't change unless I make that change, so it's time to get my butt in gear.
Nerdy Little Secret (#42) - Tucson Roller Derby
I spent most of the day ripping myself to shreds. The Mind******y never ever ends. Most days, it's not so bad, but today was a TERRIBLE body image day for me. I wanted to find the nearest hole and just crawl into it. I feel like I've been beat up. I guess I have, right?
Tomorrow is therapy day. Yay!
I woke up in between a memory and a dream...
Tom Petty
CerealKiller Kat71
on 11/6/17 6:59 pm
I feel stressed, overworked, overwhelmed, and exhausted.
I can't even relax while I am sleeping -- instead I have dreams about waking responsibilities, failing and I grind/grit my teeth so hard that I actually embed them into my bite plate.
I spend 95% of my life doing things I really don't want to do.
Yet, all the **** I do goes completely unrecognized or acknowledged. That is, unless I don't do them. Then everyone notices.
I think it was easier when I had the vice of food in my life.
"What you eat in private, you wear in public." --- Kat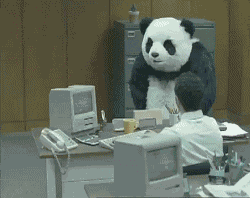 Hugs girl, hugs.
No one surgery is better than the other, what works for one may not work for another.

T-Rebel
Nice thread idea Julie!
The mind game in continuous. I still struggle with what I see in the mirror and what I see in my head. Nothing is how I thought it would be and while I am happy with my WL and am completely comfortable with my eating routine at home I do struggle with the non WLS social events that pop up in my life.
I am also dealing with way too many people feeling like it is appropriate to discuss, critique and express their personnel opinions about my weight, eating and appearance. This ****** me off and I find myself being more aggressive than ever before... And even more determined that I will not change anything about how I choose to maintain my WL so that they can feel more comfortable with my appearance and weight. UGH.
Sparklekitty, Hag of Science
on 11/7/17 9:35 am
Boo to body dysmorphia!
I loved the picture on your FB with the bicycle. You look wonderful, and I'm proud of you :)
Nerdy Little Secret (#42) - Tucson Roller Derby