Nioxin to prevent hair loss??
My hairdresser has a lot of Bariatric clients and says this is the only product she has found to work. She bought me a shampoo and conditioner and I have been using it since even before surgery and it works WONDERS. There are different levels, 1-4, and I am on a level 4. They aren't crazy expensive, but definitely more money than normal shampoo and conditioner. If you go to Nioxin's website you can search for local retailers that sell it near you!

Some recommendations, when shampooing, really give your head a good scrub/massage for a few minutes and work it into your scalp. The same for the conditioner, and then let the conditioner sit on your hair while showering. Your scalp should be tingling, and that is how you know it is working! I get ENDLESS compliments on my hair ever since using this stuff. Oh, and you have to use it every time you wash your hair! It will be tempting to use cheaper products in between, but don't! Stick with it and you WILL see a difference!!!

I had my surgery in April of 2010 and started using Nioxin around August after asking around for the best product to use and it has helped tremendously.  I know they sell the shampoo and conditioner seperate but I buy the complete treatment which has shampoo, conditioner and a leave-in scalp treatment.  I am very happy I found out about this product and would recommend it to anyone.


Women in my support groups use 3 different products. Although NOTHING WILL PREVENT HAIR LOSS, these products will make your hair easier to manage and less brittle, which may lessen hair loss. Nioxin isn't cheap, and the women that use it say they use it every other day due to the cost. Another product is Ovations, and this isn't cheap either. BUT, there is a product called EQYSS, a product that's used on horse tails and manes.  It's made by Ovations with supposedly the exact same formula.  According to those women who use it in my groups, the shampoo component really isn't needed, just the detangler which makes hair easy to comb, soft in texture, and without tangles. Their products are at horse supply stores or at their web site. DAVE
Dave Chambers, 6'3" tall, 365 before RNY, 185 low, 200 currently. My profile page: product reviews, tips for your journey, hi protein snacks, hi potency delicious green tea, and personal web site.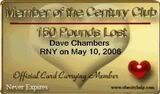 Be aware, however, that some women do not like the way the Nioxion makes their hair feel, and that as soon as you stop using the Nioxin, the hair loss may (will probably) resume.

Lora
10 years out; 190 pounds lost, 165 pound loss maintained
You don't drown by falling in the water. You drown by staying there.
I have never heard or read anything about any relationship between the amount of hair lost and the amount of weight lost or needed to lose.  The time period for the hair loss varies, but is usually lasts 3-4 months and almost always occurs within the 3-10 month window. 

Personally, I did not start to lose ANY hair until the 4th month (about the end of the 3rd month, I thought maybe I was going to be one of the lucky ones who would have little or no hair loss (especially since I was able to use the gastric tube to get ALL of my protein in from almost day 1), but no such luck) and the loss stopped relatively abruptly after it hit a peak towards the end of month 8.

Not sure about your "in my opinion" and what that was intended to convey...  but I am basing my comments on the research I (and others here) have done, the experiences related here and in our support group by other RNYers, what my surgeon and nutritionist have said, and what my WLS clients have experienced.

Lora
10 years out; 190 pounds lost, 165 pound loss maintained
You don't drown by falling in the water. You drown by staying there.