let's talk about hair
I did, and I think it was kind of a lot.  And I feel certain the reason it was so much is because I did not get anywhere near enough protein for the first three months post op.

Mine started falling out about three months post op and it lasted for about three months.  It was coming out in clumps.  Not just shedding a lot like mine has always done, like if I bru**** or in the shower.  It was in small clumps, not individual hairs.  Scared the crap out of me, really.  I did end up with an almost-bald spot on the upper back of my head.

Almost everyone loses some hair.  A few people don't, but most do.  There's nothing you can do to prevent it but you can keep it from being worse than it has to be by taking your vitamins and making sure you get enough protein from the beginning.  Other than that, try not to worry about it.  I've never heard of someone going completely bald and after a couple months it usually grows back just fine.  In fact, many people say it grows back thicker and healthier than before, probably due to all the vitamins we take.

          Kelly
Please note: I AM NOT A DOCTOR.  If you want medical advice, talk to your doctor.  Whatever I post, there is probably some surgeon or other health care provider somewhere that disagrees with me.  If you want to know what your surgeon thinks, then ask him or her.    Check out my blog.
 mine started at 3 months and ended around 6. it was bad, but i have naturally super thick hair so it was actually kind of nice lol. i have a few spots that don't look so good, and my bangs got really thin. Growth is starting but it's actually more annoying, all the little hairs love to stick up straight on the top of my head.
No 2 post ops have identical experiences.  Hair loss begins around 4 months and lasts until 8-9 months post op.  Hair loss varies from minimal amounts to very noticeable amounts.  Some women had very bare areas on their head, some with thick hair have it "thinned out", etc.  It usually happens to most post ops, but no 100%. DAVE
Dave Chambers, 6'3" tall, 365 before RNY, 185 low, 200 currently. My profile page: product reviews, tips for your journey, hi protein snacks, hi potency delicious green tea, and personal web site.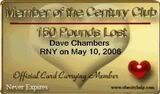 Don't worry cuz there's not a lot you can do about it other than to get your
protein in. You'll lose what you'll lose.  I had thinning hair already and lost
a LOT to the point that I had a bald spot in front and could see the front
of my scalp, ear to ear, through my hair.  Like Kelly, I lost clumps of hair.
I take Biotin every day and currently have a head full of new fuzz growing
in, but since I cut my hair about  2 inches long all over, it will likely be a
year or so until I see if I have enough natural hair to work with again.
In the meantime, I bought 2 very cute wigs that are lightweight and easy
to wear...get lots of compliments on them.  Good luck!
Jan
I had surgery on 9/12/11 and I can tell my hair has thinned some. It was really dry after I got out of the hospital. Luckily my hair is fairly thick so probably no one can tell except me and my "hair artist".
I lost literally half of my hair (which is baby fine, very soft, stick straight, and not very thick to begin with) from months 4-9.  I had overall thinning (no bald spots) but the shedding was very heavy during month 8 (my back would be covered with hair by mid-day and came out in small vhandlfuls when I washed it).  Not all of mine grew back, although most of it did. 

I did not find that the biotin helped the hair to regrow any faster than usual (my hair grows slowly), but it DID cause an increase in the fine hair on my lower cheeks and above my lip (and that increase in hair is permanent, BTW), so I stopped taking it for quite a while.  The hair I lost post-op is just now (4 years post-op) at ear level.

(I also had an episode of unexplained hair loss for about 6 months late last year and early this year... the loss was slower than after my RNY, but I lost a significant amount of hair AGAIN, so now the hair that is growing back from that is only about an inch and a half long)

Keep in mind that, as you lose your hair, you are also losing weight (and many peoople lose weight in tehir face very early on), so your face looks smaller and makes the lack of volume (unless/until it gets really bad) less noticeable to others.

Lora

10 years out; 190 pounds lost, 165 pound loss maintained
You don't drown by falling in the water. You drown by staying there.
Mine didn't start falling out till @ 4 months postop, I thought I was safe since I passed the 3 month mark...but NOPE! Luckily, my hair was pretty thick to start with and I always had handfuls come in the shower, now, it's like 3 handfuls, of course "handful" sounds a bit extreme, but I mean, when I rinse it out and run my hands through it, a lot of hairs come out, and any time I run my hand through it during the day, at least 10 strands come out...it's kind of scary, I think I'd be almost bald by now if my hair was thinner to begin with.

BUT....everyone is different....and I hear from everyone that it comes back....and being able to shop in regular sizes, bend over to tie shoes, wear a belt, and exercise without feeling like you're going to die (among many other non scale victories) definitely makes up for the hair that you may lose :)

Mine began at the three month mark. I'm still heavily shedding all over and its freaking me out. I have very thick hair and love the way it is now that 1/2 of it is gone...but scared to loose any more. I have always been very good from day 1 of surgery to get my protein in and I've only gone a handfull of days where I may have gone just under. I've also been taking my vitamins. The surgeon said I won't loose hair if I stay in my protein range but I'm still loosing it! This happened when my kids turned 3 months old but I'm still pulling out handfulls in the shower. Its awful.
Jen
HW 254  SW 242  CW 148
**Down 106 pounds from highest weight!**