Having trouble finding things to eat
I am 3 weeks out. I can eat anything except, nuts, seeds, raw vegetables and dense protein. Those I have 2-3 more weeks to go.
So far, the only things that don't make me feel sick is cottage cheese and turkey. I have literally tried over 10 kinds of shakes and powders and after I drink them, I have to lie down for an hour until the nausea and stomach upset subsides.
This morning I had 3 bites of deli roast beef, yes, slowly and chewed to paste, and I felt awful. For lunch I had a protein shake. This one was Orgain RTD. It took me 40 minutes to drink it. I spent my lunch hour in bed trying to sleep the discomfort away.
I just ate 1oz of a turkey breast I roasted last night and I feel fine.
Is this pretty normal? Is it just going to take more time? I know my stomach may be more fickle from now on but right now I wish I didn't have to eat at all. I would just drink water.
I found Greek yogurt my bff during this time. Most of us fine one or two things and lean on them for this phase. Don't hesitate to try just a sip of one protein drink at one time, then a sip of another later on. Every sip of protein you take in is a big win right now! I stirred plain protein powder into my greek yogurt, and into soups, cottage cheese etc.
Make sure you only try a small amount at a time. Let five or ten minutes go by between bites of new foods. All you need to do is get that protein into your body so it can use it to make new tissue for healing up the cuts. It's all going to work out and it will get better!
5'4" 49yrs at surgery date
SW - 206 CW - 128
M1 - 20lb M2 - 9 lb M3 - 7 lb M4 - 7 lb M5 - 7 lb M6 - 6 lb M7 - 4 lb M8 - 1 lb M9 - 2 lb M10 - 4 lb M11 - 0lb M12 - 3lb M13 - 0 lb M14 - 2 lb M15 - 0 lb M16 - 3 lb

At three weeks post-op, I remember liking sf popsicles, jello, and pudding. Also, cottage cheese, Greek yogurt, and store bought protein shakes. My first "real" meal food was chili and it has stayed a favorite both at home and out to eat. (?deletion below is the same message--some reason, it came through twice?)
variety isn't important right now-- meeting Protein/ goals is. Are you meeting them with what you can eat?
What about cheese? Can you tolerate that? Unflavored proteins??
5'6.5" High weight:337 Lowest weight:193/31 BMI: Goal: 195-205/31-32 BMI
I would call my dietitian and ask them what to do. Have you tried scrambled eggs, strained soups, low fat yogurt or mashed potatoes?
Yes this is temporary, I promise.
But I wanted to point out that Turkey and Roast Beef are both dense protein and even though the Turkey didn't make you feel sick, it still might be too hard on your pouch right now. Chewing something well doesn't puree it. Just stay away those foods right now.
Try:
greek yogurt (you can mix in protein powder for an extra boost)

really runny scrambled eggs

ricotta cheese mixed with tomato sauce for savory or protein powder for sweet

refried beans with sour cream
...there are zillions of great options for you.
I also wanted to mention that dehydration is the most common complication after WLS and a major sign and symptom is nausea. Try upping your fluid intake by a lot today and see how that helps, too.
Last, have you tried protein powders that mix with water instead of milk? Milk can be hard after surgery.
4'11"
High Weight before LapBand: 200
High Weight before RNY: 160
CW: 121
below goal in 9 months
CerealKiller Kat71
on 9/13/17 9:31 am
"What you eat in private, you wear in public." --- Kat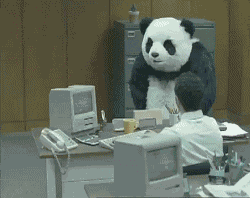 you may also want to try plant based proteins like tofu/bean (chilli), hummus.
Band-RNY revision age 50 5'4" HW 260 SW: 244 (bf healthy range 23-35%) bf 23.7% (at 137lbs) cw range 135-138.lbl with butt lift and mastoplexy March 23, 2018...2.5lbs removed.
Pre-op-16lbs (size 18/20...244) M1-16lbs (size 18...228) M2-15.6lbs (size 16/18...212.4) M3-10lbs (size 16..202.4) M4-11.4lbs (size 14...191) M5-10.8lbs (size 12...180.2) M6-8.4 (size 8/10...171.8) M7-6.4 (size 8...165.4 lbs) M8-11.6 (size 6...153.8) M9-5.6 (size 4/6...148.2) M10-5.8 (size 4....142.4) M11-4 (size 2/4...138.4) Surgiversary -1 (size 2/4...137.4) M13-2.6 (size 2/4...134.8) M14 (size 2/4...134.8) M15 (size 2...135) M16 (size 2...131.4) M17 (size 2...135) M18 (size 2...135) M19 (size 2...138) M20 (size 2...135) M21 (size 2...138)