How Not to Be a Jerk to Fat People (repost)
CerealKiller Kat71
on 12/28/17 7:20 pm
I wrote this nearly two years ago, but I feel like it's still applicable.
Posted January 18, 2016
I've been thinking about this a lot lately, and so I decided to post about it. I'd like to call this post "don't forget where you came from" or ... in blunt terms: How Not to Be a Jerk to Fat People. You'd think this would be something that comes naturally to all of us, since the need for WLS makes obvious we've had the experience. But, it doesn't.
So much of my life - nearly three decades - was shaped by my super morbid obesity. Notice that morbid wasn't enough to describe my fatness. I needed the word super in front of it to fully describe my situation. Being super morbidly obese means that I wore sizes even beyond that of many plus-sized stores. My favorite pair of pants from two years ago are size 30/32. They were a tad bit tight.
So this leads my to my story.
The day I got to a size 24 was monumental to me. This marked the day that I could actually shop in any plus-sized store. I didn't have to order clothes via the mail. I didn't have to select one of the five items at The Avenue that was in the 30/32-size range. It was huge for me.
That same day, a woman posted about fitting into single digit sizes. She posted she would never have to wear "those disgusting size 20 jeans again!!" Yes, she started at a size 20. I had been happy about being two full sizes bigger than she... a few months after WLS. If her size 20 was disgusting, then certainly my achievement to a 24 was even worse. I posted nothing.
When I had started this journey, the idea of being even a size 18 seemed like an impossible pipe dream. Frankly, I felt pretty freaking awesome at a size 20/22. When I got to a 12 and could shop in "regular" stores - it became clearer to me how sizing means so little. It didn't change who I was. It only changed where I could shop for clothes.
So many of us fall into the trap that a number on a tag defines us. We can never know where someone else's goal rests. For me, it could have been 20, 18, 12 or a size 6. There is nothing magical about single digit sizes. In fact, due to vanity sizing, tag sizes don't even mean you actually are that size. That's how little value they hold.
I don't post my size very often - needless to say it's way lower than I had ever imagined it would be. But, guess what? It hasn't changed anything. My pant's size doesn't define me - but posting constantly as a badge of superiority is really ****ty to other people in various stages weight loss.
Consider your audience.
If you are talking and posting about your tiny size all the time on an obesity board, you are seeking approval from other people by possibly making them feel badly about themselves.
It's no different than when you were obese and your skinny friend complained about gaining weight and having to wear her size 6 fat jeans.
This is one of the reasons I don't believe in the myth of "after" -- and worse is associating "after" with a number or size. If you are worried about being "too thin" or being "normal" -- consider that for someone else, your words mean "too fat" and "abnormal."
I continue to struggle with my food addiction. I still struggle with me. My dress size can't possibly reflect that fact, even if it is "so tiny" to someone else.
"What you eat in private, you wear in public." --- Kat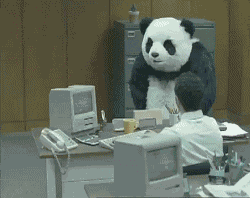 ******' A. Right on.
I had surgery to save my life, not so I could fit into a certain size and post how I am super small and hot.
I fight badgers with spoons.
National Suicide Prevention Lifeline: 800-273-8255
Suicidepreventionlifeline.org
bubbly1intoronto
on 12/28/17 10:43 pm
Very articulate and so true!
Thank you for reposting.
Referral October 2015, TWH; Orientation Jan 6/16, NP - Apr 7/16: SW- May13/16, Nutrition class May 16/16, Nutrition assess - Jun 16/16, met with surgeon Oct 21/16 High weight - Dec 2016 - 298 lbs. Start of 3 week pre op diet Dec 16, 2016 - 288.2 lbs. Sx date: Jan 6/17 - 269.4 lbs. Initial goal weight 165 lbs.
After losing nearly 200 pounds, I was a size 14. Button down shirts a 1X to handle the girls and then had to be tailored in at the waist.
A friend of mine owns a plus size resale (2bigblondes in Seattle) and the sizes start at 14 and go up to 34. It's kinda nice to know I will always have a place to buy good clothes for cheap no matter what size I am.
I must admit that I tune out posters who continue on and on about tiny clothes. If not it would become grating.
Thanks for the reminder. I have lost many sizes this year, but sometimes when people post how small they are I still struggle with wondering whether I could get to their size. I am happy and healthy (most important) where I am and that should really be enough. I have gained so much this year since surgery -- most of all health that is better than it was 25 or even 30 years ago. In this new year, I want to continue to remind myself that I am strong and healthy instead of skinny.
Thanks again!
HW: 248, SW (2/17): 244, GW (10/17): 125, CW: 117-122
RNY w/ Joseph Afram: 2/28/2017; Plastics w/ Douglas Forman: Extended mastopexy, Extended abdominoplasty-5/18/2018
Laura in Texas
52 years old; 5'7" tall; HW: 339 (BMI=53); GW: 140 CW: 150 (BMI=24)
RNY: 09-17-08 Dr. Garth Davis
brachioplasty: 12-18-09 Dr. Wainwright; lbl/bl: 06-28-11 Dr. LoMonaco
"If what you're doing doesn't work, change what you're doing - don't complain that it doesn't work."
Thank you Kat for a thoughtful reminder.
Yes vanity sizing. When they started adding stretch to everything including jeans everything changed. Even MO I remember barely being able to squeeze my self into 26/28 denim shorts - years later at the same weight I was an easy 22/24.
Cynthia 5'11" RNY 7/23/2014
Maintaining a 220lb Weight Loss
Plastic Surgery Dr. Joseph Michaels - LBL and Hernia Repair 2/29/16, Arm Lift, BL, 5/2/16, Leg Lift 7/25/16

Need to get back to Basics? The Five Day Meat Test
Save
Save
Thanks for re-posting. I'll admit I'm always a bit confused by women's clothing sizes. Why are there so many?
Men don't care about each others sizes. I'm not congratulating us. The reality is they're probably just too busy thinking about other evil crap.