The Holidays
I am currently going through my 90 days preop and should be cleared for surgery mid October. Does anyone have advice on making it through the holidays. Family always come to my house and I cook the entire meal. I am determined to stay tough but would appreciate any tips.
If you have surgery mid-October, you'll probably be OK to eat some "real" food come Thanksgiving. Luckily, a small portion of turkey meat and a bite or two of green beans are a great post-op meal!
You'll need to decide how many people you want to tell about your surgery, because people may notice what you're eating (or not eating). If you don't feel comfortable disclosing everything, you can use a line like "I'm on a funky diet" before changing the subject. People are familiar with "paleo" or "low carb" diets, so that's a great way to deflect if they get nosey.
It's definitely hard to adjust to your social life when you can't have food be the center of it anymore. A few things that helped me:
Always have something to drink. I would carry a water glass so my hands were occupied and not look out of place when people had plates.
Learn to spot things you can eat at big gatherings. Things like lean meats, cheese plates, and veggie sticks are good choices.
Pack your own snacks if you think you'll need it. A package of jerky or a piece of string cheese in your purse can save the day if you're at a gathering with nothing you can eat.
You will probably pay more attention to yourself than others will. It's natural to feel self-conscious, but most people won't actually mind what's going on!
I am the master of my own regain.
Professional geek, toddler mom, derby girl, author of the Five-Day Meat Test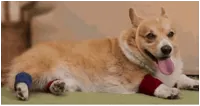 Thank you for the suggestions! They will really help. I didn't even think about stashing jerky in my purse(if I can keep kids out of it).
Most of my family are aware of upcoming surgery so that really won't be an issue. I am working on changing the way I think about food. During the holidays, most activities revolve around food. It will be difficult but I am determined.
If you like jerky, you may want to invest in a dehydrator and make your own. I make about two pounds of spicy jerky every week because my husband and I eat it all the time!
I am the master of my own regain.
Professional geek, toddler mom, derby girl, author of the Five-Day Meat Test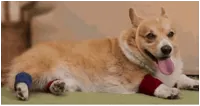 That's a great idea because my kids won't stay out of it. jerky is not cheap.
(if I can keep kids out of it).
Looks like you have boundary issues. Your boundary issues. Some of us got to be MO because we put ourselves last.
You are getting a WLS. It may be a perfect time to reset boundaries: "mama's food is for mama" kids need to learn to respect that, and the spouse also.
I have food that I can safely eat. Some of it - my partner likes also, but if for whatever reason we can't get it (budget, availability, etc) - that food is exclusively mine. He has so many others he can eat, and my options are very limited. That is love and respect.
I cringe when I see people complain that their family ate what was a meal for them, and left the other the food they had (i.e.pasta dish, cake, etc). That shows complete lack of respects and care for the person.
worse comes to worse - get a cabinet at home with a key. Plus teach your kids that "no", means "no". Mom's food is not for them.
if you teach them when they are kids - they will respect others people's property when they are older.
Hala. RNY 5/14/2008; Happy At Goal =HAG
"I can eat or do anything I want to - as long as I am willing to deal with the consequences"
"Failure is not falling down, It is not getting up once you fell... So pick yourself up, dust yourself off, and start all over again...."
Hey Courtney! I had my surgery last Halloween, so was about 4 weeks out on Thanksgiving. I had 1/2 cup of mashed potatoes at my sisters for dinner (it was all they had I could eat). I was on soft foods, and was about 5 days away from starting solid proteins. My brother-in-law was so sweet, he bagged up some turkey and told me to put it in the freezer so I could have it the next week :) It was hard but then, I didn't have to cook. Any chance someone else can do the cooking for you this year?
If you are cooking add a new dish that requires your attention in the kitchen -- or sit down, take a bit or two and remember something you left in the kitchen and let the conversation take its course.
I did not tell my family (other than husband and two teen daughters) about my surgery. Six weeks after surgery I buried my mother, complete with the big, three day long, NY Italian funeral. There was food everywhere. All anyone noticed was that I had lost weight. I put food on my plate and moved it around to make it look eaten.
If they say something to you, it's pretty simple - Oh - my doctor has me on a restricted diet right now - but thanks for asking. How bout them Insert Name of Local Team Here?
Keep on losing!
Diana
HW 271.5 (April 2016) SW 246.9 (8/23/16) CW 158 (5/2/18)
Same to you. I would probably say, "I'm just not feeling well". That would be your easiest way out.