At 5'5 and 285lb, I felt like crap. My blood pressure was barely controlled with medication, I had terrible sleep apnea that caused blackouts while I was at work, I generally felt ridiculous. I blamed a lot of it on the weight that seemed to come on every time I switched meds for my bipolar, but in actuality had had downright shitty eating habits.
After my psychiatrist suggested looking into WLS, I decided to have the VSG and it was one of the best things I've ever done. In a year, I lost 140lb, dropped the BP meds, and went off the CPAP. I rode 40 miles in the big city bike race, finishing in 3 hours. And 14 months after surgery, I got pregnant the first time we tried, having a healthy pregnancy and a beautiful baby boy.
On the boards, you'll find that I am a lover of science and research and hard numbers to back things up. We all have our experiences, but it's the "big picture" that's most important, as is the knowledge and experience from people with PhD's and MD's and work with thousands and thousands of patients over many years.
I also love funny cat pictures and animated gif's. Consider yourself warned.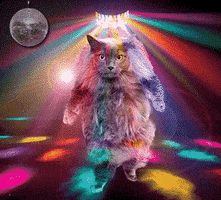 About Me
Aug 11, 2013
Member Since
---
Before & After
rollover to see after photo
At my brother's wedding, several weeks before attending my surgeon's info session
290lbs
My first triathlon!
180lbs
---
Friends

37



---
Latest Blog

12
---