Hello ND fargosrm here.
Any fellow North Dakotan's lurking about the site? I figured I would put something out here as I know there are lots of folks in Fargo that had their surgeries done in Park Rapids by Dr. Smith. Since we all seem to be as shy as turtles though when it comes to posting here.  I figured I try and start a dialog go ahead AMA. I probably don't know the answer
, but I bet we can find what you are looking for either by way of search or getting you in touch with the right vet.
Best Regards
Shane
I'm a Mine-o-saur the ND forum is mine-mine-mine now what to do with it.
Time for some mindless posting of gifs
And finally a puppy stampede cause why not.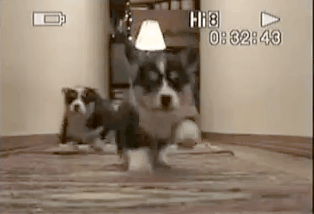 I feel like Wil Smith in " I am Legend" I'm the only guy in ND that's had weight loss surgery. That's all for today North Dakota weight loss surgery patients see you next time.