skin tags?
I have a few of these skin things on my neck and was wondering if they go away after the WLS??? I was told they are skin tags they are just small pieces of skin and there is 1 or 2 that is a little bit bigger than the rest.
I don't believe that they do go away with surgery, nor do I think they are directly related to weight, as people of all different sizes, races, and ages can develop these.  People with PCOS are more prone to development and PCOS is often related to weight.

If they bother you, you can always buy those DIY kits from the pharmacy to get rid of them on your own.
They may. 

They can be caused from too much friction from skin rubbing together, so if you lose weight and skin rubs together less, they may go away.  They may also be associated with insulin resistance (pre-diabetes).  Excess glucose in the blood can cause an increased growth in skin cells, which can lead to skin tags or acanthosis nigricans (dark patchy skin).  If you become more insulin sensitive from losing weight, that could also cause them to go away.

i had them on my eyelids and they went away after WLS. 

5'9.5" | HW: 368 | SW: 353 | CW: 155 +/- 5 lbs | Angel to
kkanne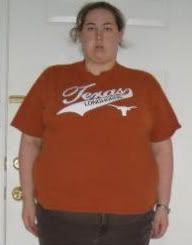 My dark spots (I had a "ring" around my neck and a vast acreage of dark skin on my thighs) went away as my health normalized.
NO THEY WILL NOT GO AWAY. IF THEY DO GO AWAY, THEY ARENT SKIN TAGS. A SKIN TAG HAS TO BE TAKEN OFF BY A DOCTOR. I'VE HAD TWO TAKEN OFF THAT WERE PAINFUL. ONE ON MY NECK AND ONE RIGHT BELOW MY BOTTOM EYE LID. THEY BOTH STARTED TO GET BIGGER AND MORE UNCOMFORTABLE. IT IS AN EASY PROCEDURE THAT CAN BE DONE IN OFFICE AND DONE WITH ONLY LIDOCAINE. MINIMAL HEALING TIME. MINE WERE CUT OFF AND MY MOTHER HAS HAD OVER 20 FROZEN OFF. MINE HEALED QUICKER.
Thanks Mary Catherine! Her name is Azriel, she is 17 years old, and mean as a dag on snake! She has mellowed in her old age though. She has never stepped out of the house, nor tried, she's deathly afraid of outside, though she loves to go on the porch, until something moves. I got her whwn she was a week old and bottle fed her. I had a job at a veterinarian's office when I was a junior in high school and the auto shop across the street found her and others in the insulation in a wall. Their mother was sadly, squished in the road in between the two business's. Are you sorry you asked now? HaHa...it was a long story, sorry! It is amazing how shr looks nothing like her age!
Mine got better, not absolutely gone but no worse than a little scar might be. They're like little bumps, no more hanging. However, I should add that I've had both WLS and a hysterectomy, and I think that might play a role.