Optifast diet-30 days-very weak
I started the Optifast diet Wed. and feel very weak, no energy at all.  I have another 25 more days!  Can't drag my butt around that long!   Any suggestions?
From what I've read and heard the first few days are really hard then it gets better. I hope that's true for you!
Surgery will be hopefully in October or November 2014, with Dr. Megan Gilmore
What is an Optifast diet, is that a liquid diet? I'm on a liquid diet now, have gone thru 2 weeks and have 2 weeks left b4 surgery and having variety in my diet definitely has helped keep my energy up. Having soups, spicy broths, & different protein shakes & sf popsicles for my sweet tooth goes a long way, although I had to cut back on the spicy foods, just found out I have a mild case of gerd, but the first few days can be rough, but after awhile it becomes routine, can you have Kefir yogurt shakes?, those are pretty tasty too look at the carb content of whatever you're drinking, having a sugar rush followed by a sugar crash will tire you out!, slow release carbs like diabetics, myself included, take will keep your sugar steady thru out the day & keep your energy up. Good luck!
I am not supposed to have anything besides Optifast shakes, water, crystal lite, that kind of stuff and bullion once in awhile.  Would love to have anything right now! What kind of icy broths have you been eating?
I haven't had icy broths, I eat them as a soup, I've had the college inn chicken & beef broths, but they had no flavor so I ended up putting in a bouillon cube for more flavoring. The swanson hot & sour was tasty & spicy, haven't tried the mexican tortilla yet. If you're allowed, straining soups might be a good option, I can have soup with some vegetables, I like the cream of mushroom soup by Progresso, & the butternut squash bisque by Campbells. I'd check with your surgeon on why you have to have Optifast products, it sounds very limiting & expensive especially if the whole point rt now is to shrink your liver. A month is a long time with no choices other than that. There are probably other products, nutrition wise that does the same thing as them.
LOL!  I meant spicy.  I was so weak I only typed part of the word! I'm sure there are other things out there but Optifast is what Mayo wants patients to have.  I have an appt with nutritionist on 21 st and will certainly ask about other things.  Just Opyifast is asking patients to cheat, just too limiting without spicy broths etc.
LOL, oh spicy!, for a minute I thought there was a new trend coming out. 

Yes by all means get some variety in there, I probably would've cheated if I could only have optifast!, swansons chinese hot & sour broth definitely has some kick to it, probably the mexican tortilla too. Good Luck
Keep up the bullion. The boost if sodium always made me feel better when on a protein shake diet.  Good luck! 
CerealKiller Kat71
on 4/13/14 4:58 am
As you go on, you will find that you have more energy.  Honest.
"What you eat in private, you wear in public." --- Kat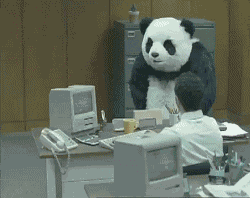 Did you have lack of energy and then it picked up?  About how long into this?