Celebrate Vitamins
I take them and for me it is great. 3/day and my levels are all fine.
Hi Robin
I bought the chewable vitamins but they were so super sweet I couldn't stand them. I also bought their complete vitamin/mineral protein shakes but wasn't a fan of the taste.
In saying that Celebrate have a really good reputation and if it is just pills/capsules I think they would be great. They just haven't mastered the taste/texture of other products.
Hope this helps somewhat.
CerealKiller Kat71
on 6/29/17 7:10 pm
I've taken them since surgery -- and I am very pleased with them. I have never had any problems with any of my levels, save iron -- but that's simply because I don't absorb iron -- not because of the quality of their vitamins.
"What you eat in private, you wear in public." --- Kat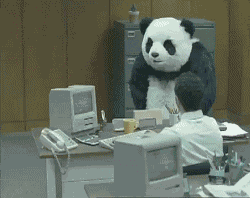 I take them. They have a sample pack you can buy that will give you a chance to try before you buy a big bottle and they include a bunch of flavors... you get a coupon off your first purchase too so basically the sample pack is free if you do buy something.
Weight Loss Surgery Friendly Recipes & Rambling
www.theworldaccordingtoeggface.com
I take the Celebrate Multi complete 36 chew-able with iron, Forest Berry flavor. I like them. I mean, I could do without the iron taste but they're not bad and my levels are all good. I need 2 a day, and they contain everything i need except calcium, which I have to take separately. My centre recommended them.
I do have to have some food in my stomach first before I take them, but I've always been that way with all vitamins.
Pre-Op Visit: Jan. 10, 2017, weight 304, surgeon: Dr. David Lindsay, St. Joe's, Toronto
1st Day of (3 weeks worth of) Optifast: Jan. 11, 2017
Surgery Date: Feb. 1st, 2017

  Kathy