My RNY back in 1999

Hello again, I had my RNY back in 1999. Once again considered new on here. Somewhere all my posts, information went poof over the years. I have been searching for info on optimal RNY labs. Old Dr. retired, so needing to train my new "young" Dr. as she doesn't understand what RNY Postop labs should be or optimal. She considered a Ferritin of 8 to be ok.

Yet she freaked out with my Vitamin D3 level at 130. I have tried to tell her what I can on what good lab ranges should be for me. I haven't been able to find files for RNY for labs. Even contacted the Bariatric center on labs, to which they replied I needed to come in to see them. (Currently without medical insurance)
This has been the year for my Hematologist, Bariatric Surgeon, and Family Practice Doctors to retire.
Gosh, they all seemed young 19 years ago.
I have been losing my regain since early spring. It is slow going but coming off. So far have lost 66.5 pounds in 10 months.

Another 20-25 pounds to get to my goal.
Anyone with a guideline of what their ranges are would be helpful.
Thanks so much,
_________________________________________________________________________
Open RNY 4/6/1999 - HW 304 - Lost 154 - Regain 80 - Losing my regain!
Going forward not back again.

I'm waiting for someone who's really well-versed in this to respond (there are a few of those folks on here), but a Ferritin of 8 is crazy low - people get iron infusions on higher numbers than that...
catwoman7,
My recent Ferritin level is 34. Primary Dr. looked at previous labs and told me I have always had normal levels for Ferritin, according to the regular lab results for non-surgery people.
I have had numerous iron infusions over the years. The last one was 4 years ago when it dropped from the '40s to an 8 within 3 months. Currently, it is 35. Slowly declining with every lab draw.
I had to talk my way to get my labs redrawn, as she said once a year should be all needed. I explained to her that I have my labs drawn about 3-4 times yearly.
Why do you need them drawn so often at 19 years out? I think most of us only have them done once a year. I am surprised your insurance covers them so often.
Laura in Texas
53 years old; 5'7" tall; HW: 339 (BMI=53); GW: 140 CW: 170 (BMI=27)
RNY: 09-17-08 Dr. Garth Davis
brachioplasty: 12-18-09 Dr. Wainwright; lbl/bl: 06-28-11 Dr. LoMonaco
"May your choices reflect your hopes and not your fears."
CerealKiller Kat71
on 12/6/18 7:08 am
Because of my severe iron deficiency, I have to have full labs drawn twice a year with smaller sets (CBD, Lipids, Iron, B12, Iodine, Zinc, and a1C) done every 4 months, especially if my ferritin is plummeting.
Since she is getting iron infusions, her hematologist may also do something similar.
"What you eat in private, you wear in public." --- Kat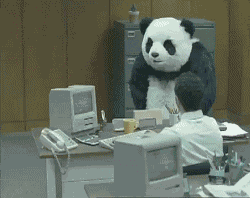 I'm with Laura, I only have full labs drawn once every year with iron and HbA1c every six months, because they're the things that I have trouble with.
I pay for most of those because I have crappy high deductible insurance. No way I'm forking out $500 every 3 or 4 months for tests that are always normal!
Proud Feminist, Atheist, LGBT friend, and Democratic Socialist
Hi,
I'm not that well versed (as in I don't have a medical license) in this subject but I do have low iron and I use Hemi-Plex Iron it has 85 MILs of iron and it doesn't cause constipation.
I've always had issues w/keeping my iron up. Even after I had my R-N-Y back 10/2002 I've had issues along w/a couple of transfusions.
According to my last test results 8-252 and mine was at 67. So I'm not as bad as I have been in the past.
Good Luck in finding a Dr. that understands how to read a test for you. Now a days you have to be your own Dr. I ask the internet first then I'll pay the $25.00 copay.
I got this awesome Excel sheet from Julie Sparkle Kitty and I use it to religiously track my levels. It shows what you should be tracking and what the normal ranges are. Click on the link and it will download automatically to your computer.
Congrats on losing the regain! That is awesome that you are committed to using your tool and have lost 66.5 lbs in 10 months! Way to go :)
Hello Everyone:
There are just a few cautions you may consider taking if you decide to use the Lab Work Tracking Sheet referred to above that was created by one of the members of this forum.
Every diagnostic laboratory has its own designated "normal" range of values for each lab test depending on the lab test equipment that was used. The ranges on the tracking sheet provided may be close to, but not the correct ones for the diagnostic laboratory that you use.
It is not clear when this Lab Work Tracking Sheet was created. Over time, newer, more sensitive lab tests are developed for use. When a more sensitive form of a lab test is developed and used, it is likely that the range of "normal" values will change.
Be careful when you are trying to interpret the results of your lab tests by yourself. For example, a 3-point decrease in your glucose level usually has much less significance than a 3-point drop in your hemoglobin. It is important to have your physician interpret your lab work with you.
When reviewing your lab results, you may also want to pay attention to trends in certain results. A trend in a particular lab parameter can be more important than several individual recurrent "abnormal" results.
Overall, reviewing and interpreting lab test results is not as straight forward as it may initially appear.
---Joyce
I think the whole point of the tracking is to give people the power and information NOT reliant on the individual testing center's definitions of "normal" and to empower them to have the data driven conversations with their doctors via the trending vs just wait for the doctor to notice there is an issue.
Too many people have been burned by the "doctor knows best" medical attitude from your # 3. Too many people have found that attitude doesn't take into account post op requirements just like it blamed everything pre surgery on "you need to lose weight".
HW: 306 SW: 282 CW:144.8 GW: 145 (reached 2/6/19), next goal - 132.9
Jen