Water vs Milk?????
I don't enjoy the taste of protein shakes but mixed with reduced fat lactaid free (for lactose intolerance) milk I can drink my two shakes a day to give me 120 grams of protein (52 grams from whey protein and 8 grams from milk times 2= 120 grams of protein). 

Here's the real reason I'm writing.....I am a 1/2 pound away from being under 200 pounds.  A number I haven't seen in years.  I have been this 1/2 pound away for a few weeks now.  Mind you that I haven't been a model eater but haven't gained any weight but can't lose that 1/2 pound. 

I wanted to "shake" things up a bit and was wondering should I be mixing my protein shake with water?????  I am 9 months out and have lost 118 pounds and haven't changed a thing in regards to my protein.  I guess I am just frustrated and seeking some guidance.

I can't sign off without saying that I truly LOVE this board and all the advice I receive through my daily reading.  I don't post often, but can't go to sleep until I've read all the post for the day.  I appreciate everything so much that I convinced a friend to get WLS and soon she will be switched in August.  Had I not received an education from this board, I would not have known how to pay it forward.

Thanks for sharing......

Della

Have you tried to shake up with a high carb day?  Krispy Kreme donuts... or
I always do water w/protein shakes. 
Chris
HW/225 - 5'1" ~ SW/205/after surgery 215 ~ CW/145~ BMI-25.8~Normal BMI 132 ~DS Dr Rabkin 4/17/08
Plastics in Monterrey - See Group on OH Dr Sauceda Jan 13, 2011
LBL, BL, small thigh lift, arms & a full facelift on 1/17/11 UBL 1/21/13
Love my Body by Sauceda
Most milks tend to have a lot of sugar in them.  Have you tried water with a little half and half or heavy cream so you can get that thicker texture you're after?

And I have the same questions as NYB about protein from food and carbohydrate intake.

5'9.5" | HW: 368 | SW: 353 | CW: 155 +/- 5 lbs | Angel to
kkanne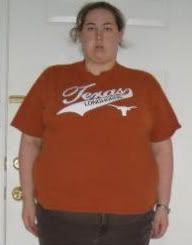 No I haven't tried half and half or heavy cream. Yes I eat about 50grams or more of protein from food. My carb intake tend to get high like 70-80grams. But throughout my journey I never really counted my carbs.
Every time I had a slow down in weight loss I upped my protein shakes and the losses started back up.  I did not do high carb protein shakes tho.  I kept my carbs much lower than you are reporting.

I also ate a lot more protein than you report.  I got well over 100 in food and then what I got in shakes was a bonus.  By eating more protein I ate fewer carbs.

That's just what worked for me.

~Becky

Thanks for the post. I'm going to mix with water tomorrow and focus on eating more protein and carefully watch my carbs. It's just amazing how the the carbs can add up and be in so many foods that you can lose control.
I kept having weeks of stalls until someone here said to increase my protein consumption. I did and I broke the stall and have been losing ever since . .I started having lots of meat- I made a briskett roast and ate mounds of it for a few days and I broke my stall. I haven't really even paid much attention to the scale since then but I do aim for as much protein as I can stand and it made all the difference! I forgot who even told me that one but whoever did I thank you!