Struggling emotionally and mentally
Mini Gastric Bypass on 08/09/16
i thought I'd be ok after the surgery, but I feel like I'm struggling mentally and physically. I've had slit of complications after my surgery. I have not attended any meetings or support groups after. I feel like I'm getting and have been getting the run around with my surgeon and his colleagues so that has made me stray away. Don't know where to turn but I honestly feel like I need a support group now.
Can you be specific? What complications? What do you need from your surgeon? Keep in mind their role is to heal you physically post surgery, and set you on a path. You are kind of on your own once on the path. Support groups can help- but sometimes they don't. I didn't attend support group after surgery, but started going recently. I find more value in them now.
What are you struggling with?
5'6.5" High weight:337 Lowest weight:193/31 BMI: Goal: 195-205/31-32 BMI
Mini Gastric Bypass on 08/09/16
Once I came out of surgery I kind of felt like I was on my own. I was 320 I'm down 208 my surgery was aug 9th 2016 I was not able to keep anything down until around April/May of 2017. I was on a feeding tube for awhile. And I got the complete runaround from my surgeon and his staff, I have had no treatment what so ever after the surgery. I was in and out of the ER getting hydrated. I'm glad for the weight loss but wish I never had the surgery
Who treated you for the complications then, and gave you the feeding tube? Seems like you want answers; you could always request your medical records so you cAn see for yourself what was done, since the surgeon isn't playing ball. They will be useful if you feel the need to establish yourself with a new bariatric team. But if your complications have resolved, there really is no need to continue to see the surgeon. A PCP can monitor your labs, but you may have to direct them on what they need to draw for. Using this site for questions and support will be one of your best resources. Posting to the general weight loss or RNY boards will get you more responses.
Are you managing your hydration better now? 64 oz of water is a minimum. Sounds like you're losing well, that's great for having to manuver this on your own.
5'6.5" High weight:337 Lowest weight:193/31 BMI: Goal: 195-205/31-32 BMI
Mini Gastric Bypass on 08/09/16
water is my worst enemy, I am trying to get down as much water as possible, I don't think I do half of the 64oz, it seems like as soon as the water hit my stomach I feel sick. Everyday I am feeling dehydrated and very fatigued. I had to stop my workouts because of me feeling like I am about to pass out.
Mini Gastric Bypass on 08/09/16
Thanks Ginny, I'm going to try harder
CerealKiller Kat71
on 12/20/17 9:00 am
Water is not your worst enemy -- dehydration is.
If you aren't drinking half of 64 oz, you should feel dehydrated because you are. As another poster stated, it doesn't have to be plain water. Many of us drink water with Mio or Crystal Light as it changes the water tension. Also, some find warm or hot beverages are easier -- tea is another option.
Being dehydrated is a vicious circle: you feel sick to your stomach when you are -- and don't want to drink -- and then you become more dehydrated and feel worse. This cycle must be broken.
"What you eat in private, you wear in public." --- Kat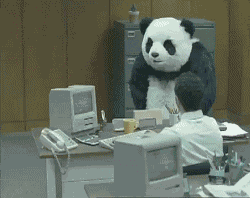 Mini Gastric Bypass on 08/09/16
Thank you Kat I will surely keep that in mind.
Mini Gastric Bypass on 08/09/16
Thank you peachpie for the advice. I reached back out to my surgeon and his team today and got nothing but the runaround again. I'm going a step further and contact the ombudsman office tomorrow.