Interesting Info re: Changes in a1C levels
This is actually from July, 2014, but I thought it might be enlightening for all of us:
"
TREATMENT
Hemoglobin A1c Guidelines: Latest American Diabetes Association® Recommendations
Health Pro 
September 03, 2014
 

In the July 2014 issue of Diabetes Care, written by Chiang, Kirkman, Laffel, and Peters, (Diabetes Care 2014; 37:2034–2054 | DOI: 10.2337/dc14-1140), new guidelines were provided for hemoglobin (hb) A1c. No longer are A1cs stratified by different age groups. Rather, new guidelines have been developed according to recent evidenced-based literature.  They are as follows:

 

Summary of A1C recommendations for non-pregnant people with diabetes*

Youths younger than 18 years   less than 7.5 percent

Adults                                                         less than 7.0 percent

Older adults:

Healthy+                                                   less than7.5 percent

Complex/intermediate health  less than 8.0 percent

Very complex/poor health           less than 8.5 percent

 

*Target must be individualized based on a patient's cir****tances

+No comorbidities, long life expectancy
- See more at: http://www.healthcentral.com/diabetes/c/651280/171472/guidelines-recommendations/?ap=105#sthash.O5BRBVNk.dpuf" 
I really enjoy knowing my RNY and continuous vigilance regarding dietetic intake of refined carbs have helped me maintain my Diabetes II remission for eight years. I have to admit, most medical professionals don't believe me, but that's their problem, not mine, for not keeping up with the latest in research.  But it is a constant battle.
CerealKiller Kat71
on 11/17/14 8:21 am
I don't understand these recommendations.  They are horrible --and I think it's linked to the ADA being heavily funded by drug manufacturers and junk food companies.
 Research conducted with human patients, mice, and pancreas beta cell cultures all point to a single threshold at which elevated blood sugars cause permanent damage to your body. What is that level? 140 mg/dl (7.8 mmol/L) after meals.  YET a A1c of 7.0 means that average blood glucose is 188!!  
postprandial blood glucose predicts mortality
blood sugar relationships with artery thickening
"What you eat in private, you wear in public." --- Kat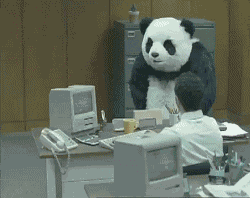 Are you sure its 188.  When I was at 7.1% the endo said the ave blood glucose was 157.  Was happy with that considering no meds I was at 10%