Ten Years After
Today is the 10th anniversary of my gastric bypass, and I am still so happy I had the surgery. I am healthy and active and I can keep up with my two-year-old grandson, something I never could have done before the surgery. I sometimes wonder if I would even be alive without it.
I haven't visited OH in years, but for the first year or two, this site was my lifeline. Looking at it today was very inspiring, so I may be back on a more regular basis. Although I am maintaining a 160-pound loss, and I and my doctor are content where I am, your posts motivate me to get a little closer to 24.9 BMI, just because I can.
I hope my long-term success can inspire someone else who is pre-surgery, because there were others here at the time who did that for me!
OMG I acknowledge you, grrlfriend!!!
7 years here maintaining also, bless you for being an inspiration for keeping on keeping on!!!
"What the caterpillar calls the end of the world, the master calls the butterfly." Richard Bach
"Support fosters your growth. If you are getting enough of the right support, you will experience a major transformation in yourself. You will discover a sense of empowerment and peace you have never before experienced. You will come to believe you can overcome your challenges and find some joy in this world." Katie Jay
Congrats on your great accomplishments!
HW: 248+, SW (RNY: 2/28/17): 244, GW (10/17): 125; LW: 115; 45# regain (19-20); CW: 135.6; new goal: 135; Plastics: Ext mastopexy, Ext abdominoplasty-5/18/2018; diagnosed w/ gastroparesis 11/20.
Thank you for the post it is so nice to read about others that had it done years ago that do not regret their choice. I am having surgery Wednesday 07-26-2017 and I wonder If I'm making the right choice. I know that it's my nerves trying to get the best of me.
That's awesome! I couldn't sleep the night before because I was so excited. And yes, it has not been butterflies and roses every single day (recovery can suck) but many times I was just in awe of how something that had eluded me for so long was happening. Grateful does not begin to describe it. Congrats and best wishes on Wednesday!
CerealKiller Kat71
on 7/24/17 6:39 am
"What you eat in private, you wear in public." --- Kat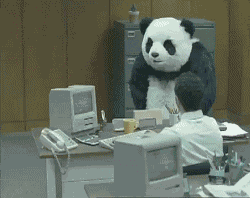 babsinga
on 7/24/17 6:44 am
HI,
Congratulations! That is an awesome accomplishment! Like you, this site was my lifeline since 2003. Then I left for a while and came back now that I have had a RNY. Wishing you continued success.
Babs
Babs in GA
HW 348 Revision SW 224 GW 165 CW 148
Revision from sleeve to RNY
Pre op: -5 M1-12 lbs M2 11 lb M3-5lb M4 -9lb M5 -2 M6-6 M7-7 M8 -4 M9-5 M10 -2 M11 -2
200 lbs lost and 17 pounds below goal !
Happy 10th Surgiversary!
So nice to hear long term success stories like yours!
Here's to another successful 10 years!

Pre-Op Visit: Jan. 10, 2017, weight 304, surgeon: Dr. David Lindsay, St. Joe's, Toronto
1st Day of (3 weeks worth of) Optifast: Jan. 11, 2017
Surgery Date: Feb. 1st, 2017

  Kathy 


Congratulations on your success and living life as it was meant to be lived. All you hear and see if everyone gains it back and to see long termed success really inspires! Thank you for sharing and don't be a stranger!
HW:330 - GW:150 - MW:118-125
RW:190 - CW:130