Tell me about your RNY
I only need one more month of my doctor documenting my weight then they are sending it in to my insurance for approval. Ive passed every health test and gone to the classes I finished my list and i qualify because my blood pressure is high and its hard to lose weight with PCOS and during my endoscopy he found some irritation from acid reflux. Anyways nurses and doctors explain alot to me but i want to hear from a patients perspective share as much detail as you are comfortable with sharing. Im curious about what they do before and after surgery, what your pain was like (i had a c section and want to know if recovery hurts that bad) how did the doctors manage your pain and how long did you have to take pain meds how did your stomach and body feel during the first week of liquid diet. Any other things you think a newbie should know please add. Thanks so much
If you want LOTS of answers to your questions, might I suggest using the search function. I doubt there's a question that hasn't been asked or answered.
It's great preparation for your surgery and your post op life to read, read, read.
Also start participating in the daily "what are you eating" thread. You will get to know the forum regulars and will get a ton of advice on what, when, how to eat.
Proud Feminist, Atheist, LGBT friend, and Democratic Socialist
Thanks I just joined lol still learning the site
On February 6, 2018 at 3:23 PM Pacific Time, rexiluv wrote:
I only need one more month of my doctor documenting my weight then they are sending it in to my insurance for approval. Ive passed every health test and gone to the classes I finished my list and i qualify because my blood pressure is high and its hard to lose weight with PCOS and during my endoscopy he found some irritation from acid reflux. Anyways nurses and doctors explain alot to me but i want to hear from a patients perspective share as much detail as you are comfortable with sharing. Im curious about what they do before and after surgery, what your pain was like (i had a c section and want to know if recovery hurts that bad) how did the doctors manage your pain and how long did you have to take pain meds how did your stomach and body feel during the first week of liquid diet. Any other things you think a newbie should know please add. Thanks so much
just start reading posts. Read every post going backwards starting with this one, no matter what the name of the post is.
this is the way you will get the most wealth of info.
Funny you mentioned the c section...I've had two. I don't know how you were after C but I was good. It was a little hard getting out of bed (never realized I was using my core for so many things) but otherwise it wasn't hard on my body. RNY is the same. The first 2-3 days it hurts to cough or laugh or get out of bed but otherwise no biggie. In fact I stopped taking pain medication after the third day. Hope this helps for the pain level comparison.
SW:261 6/26/17 GW:150 10/6/18
CW:148.4
CerealKiller Kat71
on 2/6/18 10:01 pm
I expected the pain to be the same as after my c-section.
The incision for that is quite a bit lower, and completely different. The C-section was obviously open and larger. The RNY was lap surgery.
The RNY was a slightly harder recovery --- and I didn't have an amazing baby coming home with me. :-)
"What you eat in private, you wear in public." --- Kat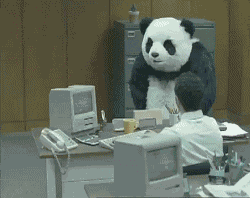 My c section was brutal the first few days it was also my first surgery and my baby was sent to the NICU so I didn't have much time to heal before driving over an hour and a half away to the hospital where he was shipped toafter he was born premature it was pretty painful for me I couldn't move very well and it seemed like it took forever to fully heal but I was able to walk around and get out of bed within the first day I believe but sneezing and coughing that took about a week or two to stop hurting really bad..have a hard time remembering I just know it was painful recovery
I just had mine about a week ago, so all the details are pretty fresh :-) Mine was laparoscopic, so no real pain from my incisions. Before surgery I had a 2 week shake and meat/veg diet, then one day of only clear protein water. When I went in for surgery, I had an IV started, a shot in my stomach of blood thinner (really not as painful as it might sound), and the usual pre-op preparations. I can't remember anything after I left my pre-op room until I got to recovery. I had a some nausea and pain when I woke up which they treated with medication right away, and once I was feeling okay, they took me to my room. I was given ice chips and kept on pain meds and those stupid blood thinner shots. The next morning i started full liquid meals. There was this weird protein gel stuff (15 g per packet) that tasted kind of like honey/lemon - not amazing, but I got it down okay. I only felt sick once, when I drank some broth a little too quick, but after I burped a few times I was fine. I have 7 small incisions - 5 along the bottom of my belly and 2 up near where my bra line is - some bruising on a couple of them, but all are healing. I was in the hospital a total of 2 days (went in on Tues and came home Thurs)
I think I've had a pretty easy recovery - no issues getting liquids or protein in, and am starting to eat mushy foods now- so far have tolerated everything. I was pretty tired the first 2-3 days, but energy seems to be pretty good now. I stopped taking pain meds after I'd been home 2 days (but am stashing the leftovers in case I need them if I get a bad headache now that my beloved Advil is off the table!) I do have a lot of grumbling and rumbling in my tummy after I eat or drink, which I wasn't expecting, but appears to be perfectly normal. Maybe this will get better as I learn to keep more air out of my sips. It's annoying, but not painful or anything. I don't ever really feel hungry, also seems to be pretty normal, so I just time my meals and shakes throughout the day and make sure I get 2 cups of water in between each one after my 45 minutes are up (not supposed to drink within 45 minutes after a meal.)
Of course, this is all just my experience with my doctor/practice/hospital and what your doctor wants you to do may look different. Hope this is helpful!
Age: 49 Height: 5'3" HW:265

SW:231

CW:227

GW:130
RNY 1/30/18 with Dr. Sorenson at St Luke's Center for Bariatric Surgery
Thanks so much for sharing! Never heard of shots in the stomach lol this maybe a weird question but did they give you a catheter and was it after you were put to sleep? I had a bad experience with one they freak me out
I hadn't either, but they were really no big deal. If I had a catheter, it was only while I was actually the OR. I didn't have one when I woke up from surgery. They were encouraging me to get up and walk to the bathroom as soon as possible, so my guess is they try hard not to put them in.
Age: 49 Height: 5'3" HW:265

SW:231

CW:227

GW:130
RNY 1/30/18 with Dr. Sorenson at St Luke's Center for Bariatric Surgery