What's up with fruit?
I was at a support meeting and mentioned fruit and felt kind of ostracized. I eat strawberry with my oatmeal every morning. Why they haten?
HW 299 SW 290 CW 139 GW 140 2/08/2019 OPERATION: Surgical Hernia with excision of total surface area of 55 x 29 cm of abdominal skin.
Cause it's got fructose.
Also there could be some subconscious scorn coming from the oatmeal.

It's the sugar and carbs in fruit. Although I know berries are not frowned upon. I was lectured about the fruit by Grim on this forum and never touched it again (except for occasional berries during summer).
Scott is also right about the subconscious oatmeal scorn.

SW:261 6/26/17 GW:150 10/6/18
CW:141.2
Here are three rules taught in my WLS class: When making food choices, ask yourself three questions, 1. Is it a dense protein? 2. Is it a vegetable? 3. Is it an occasional fruit? If the answer is no, rethink your food choice. Strawberry might fit rule #3 but oatmeal doesn't fit any of the rules. Go back to your support meeting and tell them they haten and ostracized you for the wrong thing.
Oats are among the healthiest grains on the planet.
They are loaded with healthy fibers, magnesium, manganese, thiamin (vitamin B1) and several other nutrients.
Protein content: 15% of calories. Half a cup of raw oats has 13 grams, with 303 calories.
Ii I think you are mistaken about the protein content in oats this may clear it up for you
HW 299 SW 290 CW 139 GW 140 2/08/2019 OPERATION: Surgical Hernia with excision of total surface area of 55 x 29 cm of abdominal skin.
But no one eats raw oats. Or plain oats. They est jighly processed things that say they are osts. Over time the y add more and more cdrap to make them taste even less like oats. In the end, it's still mostly carbs., and calories we just don't need.
While we are losing, our calorie budget is especially low. Each calorie has to count, and oatmeal just doesn't make the cut.
6'3" tall, male. Maintaining a loss of 280 pounds.
Highest weight was 475. Consult weight 04/12 was 411. RNY on 08/21/12 at 359 lbs. Current weight 195.
M1 -24; M2 -21; M3 -19; M4 -21; M5 -13; M6 -21; M7 -10; M8 -16; M9 -10; M10 -8; M11 -6; M12 -5.
CerealKiller Kat71
on 5/29/18 4:55 pm
I would have never lost 220 pounds eating oatmeal and fruit.
That's exactly how I maintained 347 pounds, however.
To each his own ... but consider that both Grim and I lost all our excess weight and have maintained it.
"What you eat in private, you wear in public." --- Kat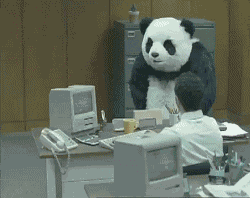 Amen. Plus people seem to forget you can basically eat anything the first 6 months and still lose weight. The surgery is doing all the work.
Laura in Texas
53 years old; 5'7" tall; HW: 339 (BMI=53); GW: 140 CW: 167 (BMI=26)
RNY: 09-17-08 Dr. Garth Davis
brachioplasty: 12-18-09 Dr. Wainwright; lbl/bl: 06-28-11 Dr. LoMonaco
"If what you're doing doesn't work, change what you're doing - don't complain that it doesn't work."
Whole fruit is better than juice or in a smoothie, but by and large, it's just another source of sugar and takes away valuable pouch/sleeve space from protein. We've been lectured from a young age on how fruit is a healthy treat full of vitamins and minerals, but with RNY, you don't really absorb the vitamins in it anyway, so it's a bit "what's the point"?
Some people post-surgery don't do well with sugar whether it's from an apple or a milkshake, so it's usually a rule of thumb to avoid it, especially during the rapid weight loss phase. Usually we're advised protein first and then if you still have room, a bit of non-starchy veg and then if you still have room (unlikely) fruit.
Jen
There seem to be widely divergent attitudes on what you should or shouldn't be eating, definitely protein first, but all the diet plans we get have a more well rounded diet which may include things like oatmeal and fruit, or even suggest smoothies with added protein as a breakfast option. I don't think this is bad, some people can only lose weight by severely restricting but as long as you're losing weight and are feeling good about the progress you're making, I don't think the strawberries and oatmeal are the end of the world.
57 - 6'0" - HW:288 SW:260 CW:185
TWH: Referral Aug. '16, Orientation - Nov. 30 '16, Surgeon Oct. 6 '17, Start Optifast Feb. 5'18 - Surgery Feb. 26'18
Opti -25; M1 -23; M2 -17; M3 -7; M4 -5; M5 -5; M6 -6; M7 -0; M8 -2; M9 -0; M10 -2; M11-0; M12-4;