four.: first date.
Oct 16, 2008
So last night....i went on my FIRST date in a very very very long time! For the first time in a long time....i actually felt confident. I was able to rock my stiletto boots the ENTIRE night. Mannn thats MAJOR! lol. Ladies yall know what i mean...aint nothing worst than aching feet while you tryna keep it CUTE. :)  So for me to be able to go all night...walk a few blocks & talk....then drive home without coming out of my heels. yea thats major..lol. I'm soo not use to these things yall...so work with me. Okay now here comes the embarrassment. So we order our food & drinks....and i keep it cute by ordering a salad and a spritzer. I can pretty much handle a salad so im thinking everything should go well. Okay so i order a SMALL salad....and when it comes its HUGE...not only is the salad HUGE my drink is HUGE as well...and im looking like ooo wow. I took 3 bites of my salad...and i was stuft. My date was stuffing his face left and right while i sat there taking ONE bite every 5 to 10 mins. By the time we finished talking and he was done eating his ENTIRE meal...it looked like i hadent even touched my food. The waitress noticed and asked if i didnt like the salad and would like something else. Of course i assured her everything was fine and asked for a box. So then my date looks over and jokingly says...."wow..looks like you have lunch and dinner covered for tomorrow."  I was totally embarrassed ....but it was kinda funny.  Overall we had a great date...good conversation..chemistry was there...he was very respectful and understanding. i never felt  so good....

---
three.: indian style. that's major!.
Oct 10, 2008
Last night i discovered....*drum roll*....I CAN FINALLY SIT INDIAN STYLE!.
LOL...okay yes this might be LAME. and im 18 years late since kindergarten. but I have not been able to sit indian style while still being able to BREATH since...since...since...hmm...hell i cant even remember....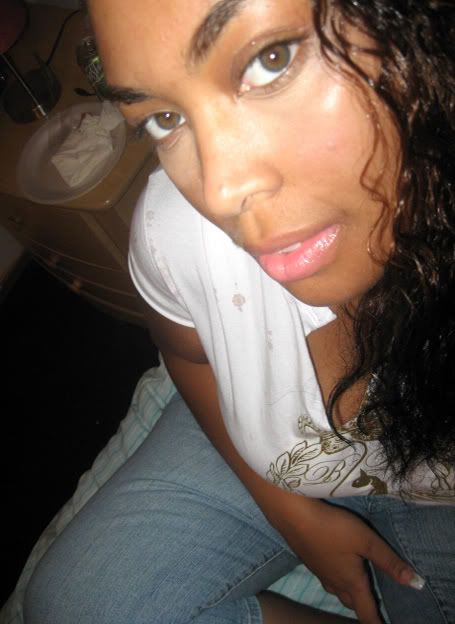 ...woo hew!  GO ME!!
---
two.: hotness.
Oct 09, 2008
---
one.: me then.
Sep 29, 2008
---
About Me
Jan 18, 2008
Member Since
---
Friends

154








---
Latest Blog

14
nine.: shopping.
eight.: fearless.
seven.: happy.
six.: Hollywood.
five.: disappointed.
---