OUCH!! Tailbone pain!
Jun 19, 2008
I've blogged about tailbone pain and have heard from others about similar pain... I purchased one of those
round donuts
to sit on.  My advice.. skip the donut shaped pillow and go for a coccyx pillow.
While the donut provides some relief, the
coccyx pillow
is great because it has a cutout where the pain actually is so that there is no pressure on your tailbone.
A MUST HAVE for people who have tailbone pain!!
There is also a great
website
that has different options for those who have coccyx pain.
---
Size 18!!! Woo hoo!!
Jun 17, 2008
After being in 20s for quite a while, I'm finally is 18s! Yippee!!!!!!!!

I've been squuuuueeeeeeeeeezzzzzzzzing into 18s for a few weeks, but now 20s are getting too big to wear.. VERY EXCITING considering freshman year of high school was the last year this butt saw 18s!



---
22 more pounds
Jun 07, 2008
I was able to check off a major goal today.  I'm under 250! woot woot!
My next major goal is to weigh less than my DH.. who weighed in at 225 this morning.  The stinker has lost 8 pounds recently which thoroughly aggravates me. 
I don't think he likes it that I'm close to weighing less than he does! so he's been watching his weight too!
---
---
9.5 months out
May 20, 2008
I was extremely frustrated Jan-end of April.  I admit it.  I lost four pounds during those months.  Yeppers.
Now, first I have to admit, I wasn't going to the gym as much as I should.  With the return of spring, I've  been walking almost everyday for 45 minutes to an hour each day.  I've missed three days in the past seven weeks.
After being stuck at 263, I'm finally down to 253 and steadily still losing.  I took myself back to basics... SLOW down when I'm eating.. smaller bites.  I also admit to doing some grazing, but I've recently substituted string cheese because it's low cal (70 calories per stick) and each stick has seven grams of protein.  Win win!
I still have a long ways to go.  I'm three pounds away from a major goal I set for myself.  So that's encouraging.  BUT I still want to get down to 185, but I will be extremely happy if I get to 199!
My next major goal is 220.. which is what my DH weighs. He's already a bit dumbfounded that I can wear his shirts now!
Skin is definitely still sagging!
My belly area is really really hanging as are my arms.  Definitely no sleeveless shirts, but since I wasn't wearing any for the past twenty years, no big loss!
I am now just fitting into a size 18 in pants, but I think it would be an easier fit without all the skin. 
  My goal size wise is a 12.. which looks like should happen, but I'll be happy with a 15/16 considering that's the size I was wearing as a FRESHMAN in high school.  This butt hasn't seen a 16 in twenty years!  (I was wearing 18s by spring of that year!)
Speaking of my butt, I didn't realize how much tail bone pain I'd be feeling.  YOWSERS! I have a pillow that's used for hemorrhoid patients ordered so hopefully that will help.  I rode my DH's bike last week and that's a definite no-no unless I get a seat with more padding or my tailbone gets a bit more comfortable.
I went to a graduation party this last weekend and it still shocks me what people's response to me is.  I guess I don't *feel* any different body size wise because hey, it's still my body, but I need to be honest with myself that the last time I weighed this was the beginning of senior year of high school.
I am going to try to get more pics this week and will post when I get them!
---
FINALLY!
Jan 28, 2008
FINALLY this darn plateau has broke. The most annoying part of it was that I was STUCK at 99 frickin pounds gone!
I was bouncing between 99 lbs gone and 96 pounds gone for five weeks and it was so annoying!
Finally this past week the weight has started to go down daily and no more bouncing! PHEW!
Front Pics:
Side Pics:
I am also happy that it's warmed up enough to walk outside. I've decided I'm not a gym girl. I am much happier walking with my doggies outside than being on a treadmill. I think the DH and I are planning to invest in a treadmill sometime in the next few months for really hot days or rainy days, but for now, outside walking here I come. I know the temps are supposed to be frigid again (10-20 degrees! BRRR!), but I'm going to relish my few days of somewhat warm (45 degrees!) weather. Yeah, I know it's not that warm, but it's been frickin COLD in Iowa this winter!
---
Five months out
Jan 06, 2008
So I'm five months out.. and 96 pounds down.   I am now in a 20W jeans and a 1X top.
I admit I've not been doing well with my tool the past couple weeks.
First, the holidays.  Nuff said.
Second, my father was killed in a tragic  farm accident on December 29.  He was only 60 and full of life.    He will be greatly missed and was taken much much too soon!
This event has made me realize one of my biggest weight related downfalls.. GRAZING.  I'm not so much of an emotional eater as I am a grazer. 
I'm now back on my journey.  I know my dad was very proud of me for going through with the surgery and I don't want to disappoint him.  I love ya Dad and will miss you forever.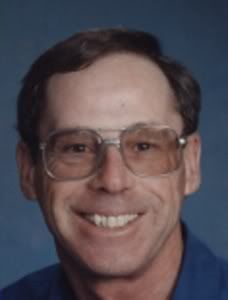 In memory of Ron Parker
---
Bloodwork is great! Woo hoo!
Dec 22, 2007
I just got my results from my bloodwork on Monday and it was fabulous!

I had high cholesterol before surgery, now it's perfectly normal.  My fast blood sugar was fantastic.  I'm not anemic and overall my blood levels are normal! Also, my thyroid levels were perfect too!

Couldn't ask for anymore.. other than to break this damn plateau I'm on! (But, I will take my blame that I do need to exercise more!)

I did amp up to the next level of the couch to 5k plan and all was well! Plus added some swimming today.  Have a Happy Holidays everyone!


---
Couch Potato to 5k
Dec 13, 2007
I started my new fitness plan today.  I read on the Exercise and Fitness forum about an exercise plan that takes you from couch potato level of fitness to running a 5k in two months.
Today was my first day and it went pretty well.  It was just enough of an increase over my normal treadmill workout to make me sweat. 
  I had been concerned that I wasn't really working out hard enough because of lack of sweating.  This definitely did the trick!
Check out this
site
for more information!
---
I melting too fast! ;-)
Dec 09, 2007
I picked up some more clothes yesterday (why does it seem like I'm clothes shopping every other week now?!?
) and I am squeezing into 20W pants and 1X tops.  I was so sure all my 22W stuff that I got on my major shopping trip would last awhile.  *sigh*
I absolutely love a pair of 22W Levis I got at Thanksgiving time.. but they are already starting to need pulled up every few minutes! lol I think I'm suffering from the noassatall syndrome.  I need to work on my gluts more at the gym!!
SO they say you will transfer addictions after surgery... I think mine is clothes shopping! I have to admit for the first time in probably 15 years I enjoy shopping because I can find clothes that fit and look great.  PLUS, it always seemed like I was needing to go the next size up whenever I went shopping in the past.-- which definitely sucked!
---
About Me
Feb 01, 2005
Member Since
---
Friends

18




---
Latest Blog

33
OUCH!! Tailbone pain!
Size 18!!! Woo hoo!!
22 more pounds
Updated Pics! Check 'em out!
9.5 months out
FINALLY!
Five months out
Bloodwork is great! Woo hoo!
Couch Potato to 5k
I melting too fast! ;-)
---