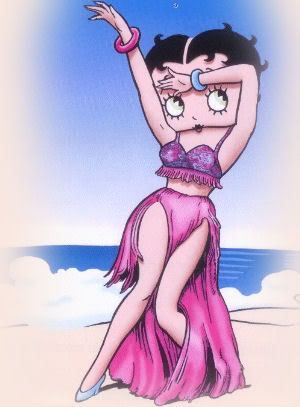 I am a 39 year old single mother of 2 beautiful daughters, ages 20 and 17. I have a long term, live in boyfriend of 14 years, and I come from a family where weight is always an issue. I started gaining weight in elementary school, lost a lot during high school thru various unhealthy means, and started gaining back in my 20's, and just kept gaining. I tried weight watchers, liquid diet, phen-fen, meridia, pruging, laxatives...you name it, I did it, but it never stayed off. I don't want to develop health issues related to my weight, and after a lot of research and a HUGE financial helping hand from my parents, in April of this year, I decided on VSG surgery as a self pay patient at LapSF in San Francisco.

I am a self pay patient with no medical insurance. I have spoken to my surgeon 3 times on the phone already, have appointment 5/15 9am and tentative surgery date 6/6--i am so excited that i can hardly stand it-no fear whatsoever!

5/11/06...maybe i should give a little more background...i am a single mom of 2 beautiful duaghters, 20 and 17...i have a long term live in boyfriend of 13 years. i began pursueing wls about 3 1/2 yrs ago, with kaiser, i met w/ pcp, psych eval and nutritionist, all of whom said i was excellent candidate, then bariactric dr said i wasn't "overweight enough" and had no co morbidities, so was declined, and began appeals process, then in midst, i had an opportunity to change jobs, which i did, but that then meant waiting for new ins to kick in, as soon as it did, i started over, and new ins says even if i pass all criteria, they make you then wait 6 mos before surgury. again god brought an employment opportunity that i couldn't pass up, but no medical, because we are a very small mortgage broker office, and i am the only w2 employee, so not elligible for group ins. i have tried on my own and been turned down for private medical ins by 4 carriers, because of my weight. i just prayed and prayed about, and once again, god provided the way. i am now having surgery as a self pay patient with the help of my parents and my employer, and i am just so excited, there aren't words to decribe it. i have consult with the surgeon 5/13, have already had my gyn exam, psych eval scheduled alreay for 5/20 and echo also scheduled for 5/15, and tenetive surgery date 6/6. i will be having vsg, and i just want to jump up and down, i am so exited. my mom had rny 8/04, is down 110 lbs and looks and feels fabulous, so her and my dad are super supportive, my daughters are both , as they say "very proud and excited" for me, and my honey, well, he is a little nervous. i have always been big as long as we have been together. i told him i love him, can't imagine ever being with any one else but him, or without him, so please just enjoy the ride!

May 22, 2006 I had my psych eval on saturday morning, very casual, went very weel, and dr. cirangle's office should have her report, which she says will be favorable, by tomorrow. all i have left to do is blood panel and gi xray, which i will have done wednesday or thurday-then next tuesday-ONE WEEK TO MY DATE-i will follow with doc's office to make sure they have everything, and then woo hoo! i can't wait, i am so very excited!!

may 30, 2006 ONE WEEK!! next tuesday by this time, i'll be waking up in the recovery room!! wow!! i have been getting lots of good luck wishes from coworkers, family and frineds, plus comments about "last meals", but i am just so darned excited that the time can't go fast enough. talked to doc's office today, made sure they have recieved all my test results from labs, psych, ekg and gi..everything seems to be in line, everyone has been paid, and now, all i can do is wait...soo...

june 16, 2006 I am now 10 days post op!! WOO HOO, i have lost 12 lbs. was really wiped first couple days home, but now am just getting stronger and stronger. i have check up with dr on monday, shoudl be released to to return to work...i'll update again soon---love and a special thaks to all who kept me in their prayser and sent me wonderful words of encouragment--it is appreciated!

june 20th, 2006... Saw my Dr. yesterday! I am 14 days out, and down 15lbs...yep, 256!! BUT, although i though i would be able to start soft foods today...no...dr. says no soft foods until i am consistently consuming 70 grms of protien and 64 oz water...so that mad me a little sad but....YEAH---15 lbs! oh, and i am back to work as of today.

july 6th, 2006 i have been super busy with work, so haven't had a chance to update my progress too much...i am 4 weeks out, have lost a totlal of 27 lbs, to 249lbs...5 more lbs and i will weigh less than my man! woo hoo!! i tried on an 18-20 shirt yesterday, i told my mom i didn't want to try it on, because i didn't want to be disappointed when it didn't fit, and guess what...it fit! wow!! mom and sweetie are also telling me now that some of pants are getting too big, and i shouldn't be wearing them much longer...i just don't see it, thanks to my completely screwed up body image. i have just barely started soft foods, every protien drink i have tried has given me terrible nausea, so reglan(nausea medicine) is my current best friend. i have also noticed that my tummy makes ALOT of noises now, which i just think if funny. i guess that is all for now, and i'll update again soon. next dr chreckup is 7/31, doc says he expects me to be down at least 40, maybe even 50 lbs by then. how is that possible? it just amazes me...xoxox
July

20, 2006 Well, I can't really believe it! I have 37 lbs in 6 wks...isn't that crazy? I have finally found a protien drink I can tolerate--Unjury, mixed w/ 1/2 water and 1/2 lactaid milk--I haven't had any trouble with, ad have found a couple good protien bars, since i am finally ok to have some food. That has made me much less grouchy! It is just crazy to me the small volume of food that makes me full. less than a whole egg last night! Have been walking in the evenings with my sweetie, which couldn't hurt him much either. My frustration right now is even though I can tell in my the fit of my clothes, I don't see it in the mirror-wow how screwed up body image must be...Maybe Dr is right, maybe i will be down 40-50 lbs by my next visit on 7/31...wouldn't that be a WOW!!

july 27, 2006 I am 51 days out, and down 40 lbs---amazing...i feel really good, have had a couple issues where i ate too fast, or drank and ate, neither of which makes my tummy very happy, but i am learning...

August 28th, 2006 Ok, so I am bad at updating my profile. I would like to put up an updated pic, too, but I guess I have to take one first, huh? I am 12 weeks out tomorrow, and I have lost 55 lbs. Still stuggling with water intake, but doing the best I can everyday, so...My older daughter moved back to college yesterday and my "baby" started her senior of high school today. Have been walking regularly, and having protien drink daily.

September 22, 2006 Let me start today by saying that this surgery by far is the best thing that i have ever done for myself, EVER!!! I feel so good and healthy and much more in charge of my eating. As usual, water is still a struglle, but I am doing better. I realize that, like many others here, i suffer from some terrible body image issues, because while it is logical that i am weighing less, and fitting into smaller sizes, and older clothes litterally falling off, my mirror/my brain keep showing me as i was before surgery. I need to take some updated photos and post them here, maybe this weekend i can do that, and them see a difference. I tired on an old shirt last night, used to be my favorite, size 14/16 and it fit...i was soo excited, and i tried on a dress that i wore to my daughter's high school graduation in 2004, and guess what, i missed the "window" becasue now it is too big. mind you, with this dress, i had to but and "extra strenght" girdle to even zip the dress, and now it's too big, so hmmm, obviously that means i am losing, but, why can't my brain catch up? i had another wow this week, too. we wnet to oakland coliseum to see a's game. we parked all the way out at the far end of parking lot to exit easier after game, and our seats were halfway around the other side of the park, which 4 mos ago woould have made me bitch up a storm, and i would have had to stop 2-3 times to rest and catch my breath, but last tuesday, lo and behold, not only did i ot bitch about it, i was albe to walk all that distance, and up and down staduim stairs without stopping, or huffing and puffing, but just walk, get to my destination without being out of breath, like a "normal" person. i was very proud of myself. my bf made a comment too, he said wow, you are doing really good!! speaking of the bf, he has been telling me pretty regularlly that i am getting smaller, he can tell, he can hug me tighter, he can feel my bones, i am sexier to him every day, all that nice stuff, but he is getting a bit insecure too, so i have to continually reassure him that i love him, it's him i want to be with, etc. my dad tells me everytime i see him, he's so proud of me, keep up the good work, etc and my mom says let's go shopping, hahaha i guess i have rambled enough ~~lots of love and hugs from san francisco bay area~~ **~~jamie~~**

October 16, 2006 **4 months and 10 days since my surgery!** I am down 68 lbs so far, wearing size 16 pants, down from 22's and 24's. I had a couple of "wow" moments this past weekend. 1st we went to our friends Maria and Roberto's house Friday night, and we hadn't seen them in a couple of months-Maria tells my boyfriend- hey, I don't recognize that lady with you-hahah" She then told me how different she thought I looked, and her husband tells my boyfriend-man, she is getting a lot thinner, you better be careful! I couldn't help but smile. Then on saturday, we went to a picnic, and a friend of ours was there that I haven't seen since my surgery, and she almost fell off her chair-she just kept telling me I looked so different, and she couldn't get over it, etc. They had a ton of food, I was very proud of myself that I ate a small piece of meat a couple of bites of salad and passed my plate to pancho for him to finish the rest. They even had cake, and I didn't even want any of it! Lastly, last night we went back over to Maria's, and she had some meat that she had cooked with chiles and onions-she asked did i want some, I told her, yeah, but just a bite or two-she says, you want tortillas, make a taco, I told her no tortilla, no rice, just a little bite of meat...What? she says, no tortilla, you can't just have meat, I told yeah, just a bite of meat would be good, she just laughed-how can you not eat tortillas or rice-i just have to I said! And I stuck to it!! She even wanted to send some cake home, and I told her don't be offened, but i don't want the temptation in the house--Yeah!!

Future updates

Future Updates

Future updates

Future updates

Future Updates

Future updates

Future Updates

Future updates

Page Spruced/Graphics by
Photos

280
eww! only thing to smile about is that this is the morning of surgery!

217

About Me
Apr 28, 2006
Member Since
---
Before & After
rollover to see after photo
eww! only thing to smile about is that this is the morning of surgery!
280lbs
---
Friends

64








---
Latest Blog

8
2 years later (almost)
intropsection and the long story
my belated century club card--thanks moni!
one year ago tomorrow
110 lbs goal MET!!
11 months out
77 lbs!!
New Post
---