9/1/05
Hi,My name is vickie,I have been overweight for about 10 years.I have been with my husband for 14 years.I meet him when i was 15, he is the love of my life! I'm also a proud mother of a 10 year old. My daughter was born in 95". I have been struggling with my weight since i had her.When i was pregnant i weighed 160lbs,after she was born i weighed 210lbs. I thought i would lose alot after the pregancy ,but i gained. By the time she was 2 i weighed 230lbs.Thats when i went to the doctor for help. I started taken meridia in 97" and it worked for about 6 months. Then i fell back into the weight gain again. Then 2 years later i weighed 238lbs. I started taken xenical and topamax,that worked for about a year.I lost 38 lbs. that was the best i felt in years. Then i just gained all of that back that i lost(and more).Thats when i did atkins, then diabetic diet. Then i had a friend that had gastric bypass in may of 2004. She suggested i look into it. Thats when i started doing my home work on the surgery. I have found a great doctor in lexington ky (Dr.Randell Bolar) i went to his seminar aug.28th. They will call me for a consultaion next week sometime. I will keep this updated!
THE REASON I WANT THIS SURGERY IS..... I want to be HAPPY,HEALTHY,and help prevent more weight related health problems. I think if I wasn't fat I wouldn't be so insecure about myself. I blame everything on my weight......like being depressed all the time. Like having no sexual feelins for hubby when he touches me. Somedays I feel like if I drive him away he would be so much better off. I would like to be on the other side like..........oh let's go out dancin or let's go to the mall ( not like oh my knees won't hold up) or even just a nice night out on the town. I no that my weight isn't to blame for everything but it is for 90% of it. But really I can't say because iv'e always been overweight.
                                                                  THE REED'S               
Things I hate about being OVERWEIGHT!!!!!!!
HEARTBURN
RETAIN WATER
CAN'T STAND VERY LONG
FAT FINGERS
FAT FEET
ALWAYS TIRED
NOT BEING COMFORTABLE AROUND OTHERS
BEING THE FATTEST IN MY FAMILY
SORE JOINTS
KNEES CRACK WHEN I WALK
SAGGY BOOBS .....MAY NEVER GO AWAY!!
LOW SELF-ESTEEM!!!
NOT CARING HOW I LOOK!!!!
CAN'T SHOP AT NORMAL STORES
CAN'T PLAY WITH DAUGHTER
CAN'T RUN
Meds not to be taken by a patient after bariatric surgery.

ASA (aspirin or salicylate)
Excedrin
Stan Back Powder
Goody Powder
All NSAIDS such as

Advil, Alleve, Anaprox, Ansaid, Bextra, Cataflam, Celebrex, Clnoril, Colchicine, DAypro, Dolobid, Fosamax, Ibuprofen, Indomethacine, Ketoprofen, Lodine, Meclofenamate Sodium, Mobic, Motrin, Nalfon, Naprosyn, Nuprin, Orudis, Oruvail, RElafen, Tolectin, Toradol, Vioxx, Voltaren

All Steriods are also to be avoid.





THIS IS MY WEIGHT LOSS VIDEO!!!!!!!!!!











ME AT HOME THE NIGHT BEFORE SURGERY-AND 4 MO LATER!!!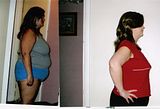 THIS IS OUR TRIP TO MYRTLE BEACH S.C.!!!!!!!!!!!!!!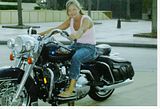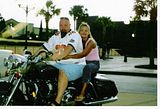 THIS IS ME 9 MO AND AT MY GOAL!!!!!!!!! 133LBS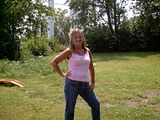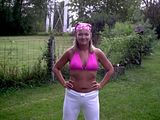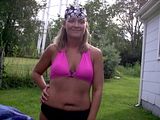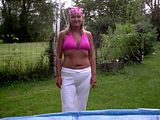 MY DAUGHTER TOOK FIRST PLACE IN CHEERLEADING COMP




MY BABY SAMANTHA!!!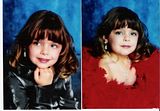 You are a Ragdoll! You are known for your laid
back attitude. You are the ultimate in
low-maintenance. You'd rather hang out around
the house all day than seek adventure.



What breed of cat are you?
brought to you by Quizilla





About Me
Sep 01, 2005
Member Since
---
Before & After
rollover to see after photo
---
Friends

100

---
Latest Blog

92
LIFE IS GOOD!!!
SUMMER
APRIL 2008
JUST WHAT I NEED ADVICE THAT KICKS ASS!!!!
OH IM SO OUT OF IT..................
DEC 07
MY 2 YR WLS ANNIV.................
Low blood sugar............
Time goes by so............
JULY 18 2007
---