3 Year Surgiversary
Sep 20, 2011
It's been three years since I went down the rabbit hole and ended up in Onederland. I'm sure there are plenty of you who have no idea who I am, and I apologize for that. I swore to myself that I would never leave OH, and I never have but most days I only read. Usually all that needs to be said has already been said by the time I get there, so I just lurk. But one promise I will always keep is an update for my Surgiversary because I know how inspiring those posts were to me as a pre-op.
 Maybe I'm also a cautionary tale because I never quite made it to goal and I'm sure my carb addiction is to blame. I do wish I had taken the advice of the vets who told me to keep away from the carbs until I was at goal, and then add them back carefully. I went from 305 to 155, and then gained 15, ending up exactly where Dr. Smith said I would, at 170. And let me tell you, I'll take it! I have to admit to certain wistful gazes at those of you who ended up in a size 6, but I'm awfully happy in my 14's.
Pre-op, I was handicapped. I couldn't stand for more than 5 minutes at a time because of searing pain in my back, and couldn't walk much because of horrid foot pain. Now, I have my life back. I'm on stage again, singing, acting and dancing to my heart's content, and I never thought that would happen again. I hadn't been on stage for more than a decade because I literally could not stand long enough to do a show.
Pre-op, I wore a mask every night for sleep apnea and I'm free from that thing forever.
I have so much fun every morning just getting dressed.
I am forever grateful to the DS vets who waged the surgery wars on the main board and got my attention.
I've been complication free, and my labs have been a dream. I was always a bit of a supplement junkie, so the transition to post-DS life has been pretty seamless for me in that regard. If you'd like to see my supplement list, it's here. It's a spreadsheet listing dosages, when I take them, and prices. https://docs.google.com/spreadsheet/ccc?key=0ApYtkht_37xDdGtleklMTDVuVXhpMVN3LUdpWU53N0E&hl=en_US
On to the pics!
First, a couple of "before" shots:
And now, screw the haters! I'm rocking my size 14 bikini at the beach this week!
DH loves taking my picture.
And I love him.
And now some performance shots from the last couple of years:
The Great American Trailer Park Musical (Betty)
Cistern by Ray Bradbury (Anna)
Noises Off (Dotty)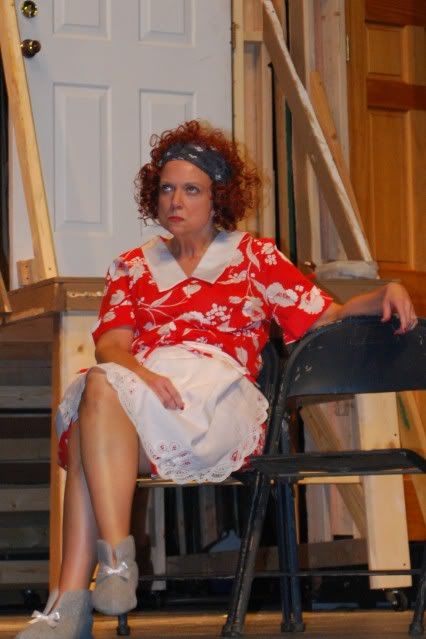 Cemetery Stroll (Susan Watson Leigh)
0 Comments
About Me
Jul 25, 2007
Member Since
---
Friends

125





---
Latest Blog

24
2 months post-op
One Month Post-op
---