Back from surgery
Sep 29, 2007
So I guess I had one of the easiest surgeries ever! There were no hernias, no intestinal or stomach issues, and I did not have a fatty liver. My liver was much smaller than they expected, as were all my inner organs. I don't know if that's a good thing, but apparently the surgery was easy. 

I have to wonder, if I have a small liver, if that's also an indication of my small kidneys? I'm getting off topic here, but part of my kidney failure is caused by structural issues; they're unusually small. 

Back on topic; my recovery in the hospital was easy. I did have caffeine withdrawls, but overall, it was pretty nifty. I had a private room, great nurses, an awesome doctor, and my floor was quiet. I wandered around in a tiara, and fake diamonds, and got lots of smiles.

I think my nurses are really going to remember me. :) I think I'll have to stop by after I've lost some of the weight, and get some photos.

I think I even made the day brighter for other patients; I got lots of grins from them. I mean, who wouldn't smile at a 24 year old girl walking in a hospital gown with a tiara and an IV pole. :)

Anywho, I just wanted to note that if you do what the docs tell you, then you have an easy surgery.

Even if you cheat a little bit.


:)




---
Got my survival kit
Sep 01, 2007
I ordered the sample kit from BariatricEating, and opened it up today. Wow! Lotsa stuff in there.

The only thing I tasted was the New Whey Vial. I'm thinking that I don't like the texture of it, though the taste is fine. It kinda feels like Jell-O that hasn't set yet. Kinda...gross.  I have a weird hangup about textures, even more than taste. 

The shakes made it to the fridge...so did the Micellar milk.

LOVE the shaker bottle. I think this will be good to taste things BEFORE surgery so I know what I like.



---
Attacked by coffee...
Aug 22, 2007
I had a horrible headache this morning, so on my way to work I stopped at Starbucks.  I ordered an iced double tall non-fat caramel macchiato.  Basically it's milk, with coffee on top, and caramel poured through it. Very yummy.

HOWEVER...the lid, was dripping and as I was drinking from it, it attacked my shirt this morning. I now smell like coffee AND Tide-to-Go. FYI...coffee stains are evil.

How was your morning?



---
It called to me....
Aug 15, 2007
It called to me...It jumped into my arms...it wound up in my bag...and now is sitting on the nightstand...calling to me. EAAAAAT meeeeee.....EAAAAATTTT MEEEEEE!!!!!
Junior mints are my weakness. I am weak.
*chomps down a box, then feels guilty, and washes it down with a diet coke*
---
Guess what...yes, more graphics
Jul 25, 2007







mini for those who like it small.

Ok, I didn't make this one, but I thought sleevers would like the Dancing 'Nana. :)
---
More Graphics
Jul 19, 2007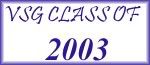 (for Meeg)
Big Angel Graphic.
---
New Graphics Part 2
Jul 18, 2007
---
New Graphics:
Jul 13, 2007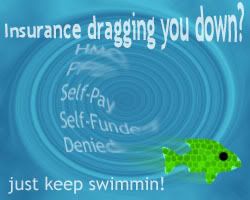 That's all for now.
---
What the heck? *Just gotta laugh*
Jul 07, 2007
So I cut out junk food, I cut out excess sugar, I cut out fast food, I'm drinking water and tea, and I GAIN 4 pounds!

Sometimes you just have to laugh at your body...cuz otherwise you'll cry.



---
Ok, Now I'm Mad!!!
Jul 05, 2007
Watch out PacifiCare. You're already under investigation by DMHC!

The Department of Managed Health Care which oversees HMOs and makes sure they're following the law is investigating PacifiCare's arbitrary 6 month plan. It's not so much a surgery prep class so much as it's HMO sponsored weight loss program.  If you don't do well enough on their plan they won't cover you for the surgery.  The thing is, in California, under state law, it isn't a requirement for WLS.

Time to kick some ass! I'm going to call and bug and bug and bug people until I get an answer. And if I don't get an answer I like, I'm going to ask for it in writing, and file a grievance. If I don't get an answer I like from that, I'm turning DMHC loose on them.

I'm GOING to have this surgery this year. There's no question about it. The only question is whether I'm going to have to fight tooth and nail to get it.



---
About Me
Rohnert Park, CA
Location
Jun 13, 2007
Member Since
---
Friends

79







---
Latest Blog

15
Back from surgery
Got my survival kit
Attacked by coffee...
It called to me....
Guess what...yes, more graphics
More Graphics
New Graphics Part 2
New Graphics:
What the heck? *Just gotta laugh*
Ok, Now I'm Mad!!!
---