Today I say GOODBYE
May 03, 2007
One year ago today I started my new life. I have had many many days of struggling with my new way of life. Many days of sadness, grief and self doubt. Some days so sure there was no end in site. Continuing on the path praying all the while.

Today I say goodbye. Goodbye struggle, goodbye sadness, goodbye grief, and goodbye self doubt.

Today I Celebrate!

I celebrate the self-assurance that I have discovered. I celebrate the happiness that I have found and the joy of getting to know me! I celebrate the freedom from dependence on food, freedom from physical pain that prevented me from living day to day and freedom from the sadness that kept me inside myself. I celebrate the year long mourning of my former self and the loss of my dear friend, comfort and companion, Food. And I celebrate my struggles and embrace them for the challenges that make me strong and have helped me become the person that I am today.

Today I celebrate LIFE. This joyous gift that I have been given.  And the opportunities I have been given to reach out and give back.

As today is my Surgiversary, I step on the scale for the first time in several months and the grand total on this day is .......................................................................................133 pounds gone forever............................. that is one whole normal size adult. I have gone from a tight size 34 to a small 18.  I am overcome with the reality of it all. Life is FANTASTIC.

---
Pics of my new grandbaby I highly recommend grandbabies
Jan 04, 2007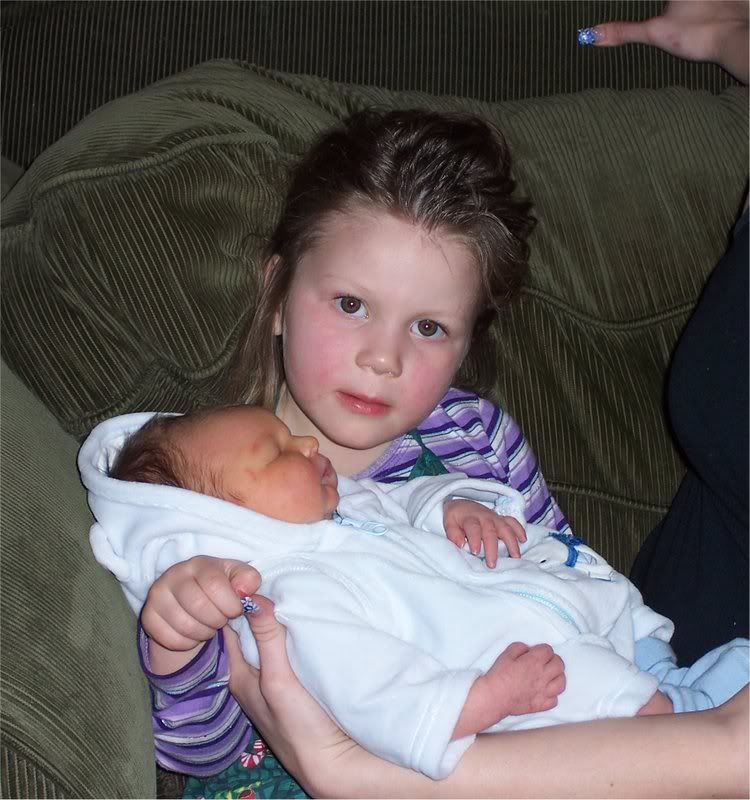 My Babies Linzie 2 1/2 And Logan 3days old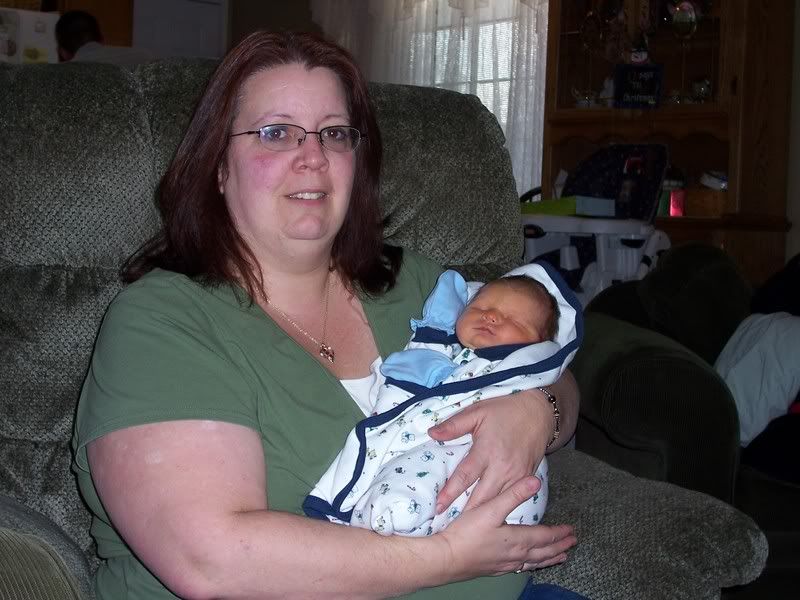 Me and baby Logan (3days old)
---
---
October 20 2006
Oct 20, 2006
I finally converted.  I have to confess to being a Bad girl and not updating.  As you can see there is nothing for several months.  I hereby promise to play a little catch up on the missing months. There is so much to add.  I will add it soon
---