long time,,, sorry
Aug 04, 2008

Hello, long time, no write, I know, I klnow.. Anyway, I am back to tell everyone, I decided not to have the surgery, something just did not feel right to me and kept telling me dont do it, so, I didn't. Turns out good thing I didn't. I ended up having severe anemia, I have a small brain tumore and brain lesions that were caused either from a b-12 defiency or MS that has not been ruled out yet. SO, if I had the surgery I probably would be dead right now. Good thing I did not have it, huh, Something in that old bad brain of mine kept telling me dont do it, anyway, good thing is, I am on meds now that are helping the medical issues, and diet and excercise is taking the weight off on my own, I have lost 56-60 pounds on my on, I kind of bounce depending on the day,,hehe. anyway, still working on it,, hoping to still get to my goal, may never get there, but hey, at least I am trying. Congrats to all of you who have excelled! I know it wasn't easy! Lost of luck to you all and God bless. 8/4/08
---
long time since I wrote
Aug 04, 2008

Hello, long time, no write, I know, I klnow.. Anyway, I am back to tell everyone, I decided not to have the surgery, something just did not feel right to me and kept telling me dont do it, so, I didn't. Turns out good thing I didn't. I ended up having severe anemia, I have a small brain tumore and brain lesions that were caused either from a b-12 defiency or MS that has not been ruled out yet. SO, if I had the surgery I probably would be dead right now. Good thing I did not have it, huh, Something in that old bad brain of mine kept telling me dont do it, anyway, good thing is, I am on meds now that are helping the medical issues, and diet and excercise is taking the weight off on my own, I have lost 56-60 pounds on my on, I kind of bounce depending on the day,,hehe. anyway, still working on it,, hoping to still get to my goal, may never get there, but hey, at least I am trying. Congrats to all of you who have excelled! I know it wasn't easy! Lost of luck to you all and God bless. 8/4/08
---
I know it has been awhile since I wrote
Sep 02, 2007
I had post poned my surgery again and have been trying to lose the weight on my own. I don't want to end up dead, so I post ponded it and have lost 
17 poundsby my self so far in a month. I just have to stay at it. It is really hard sometimes. Especially on the weekends to stick to my diet. 
Hope all is well out there. If things do not work out I will try to reschedule if my dr will still do the surgery. 

---
hello again
Jun 29, 2007
I had post poned my surgery until July the 25th. I am still wanting to have it done but had some cold feet there for  awhile. I am hoping on not having to post pone it anymore, but my only worry is being out of work for the surgery and not having money to pay the bills. I truly hope I am not out of work for that long. I also heard about this guy that got sepsis after his surgery and has ended up 4 months later in a nursing home having to learn how to walk, talk, and live again. That really scares me because I do not want to leave my children or my husband. I do not want something bad to happen to me and my husband be raising 3 little girls alone. Enough of that though, I have just had alot going on in my life lately. Moved, went on vacation a few weeks ago and had a nice time. Well, we will see what July 25th has to bring for me. 
take care and good luck on your journey.
---
changed my date
Jun 19, 2007
Post poned my surgery, not having it now till July 25th, with school out and work and all decided to wait till end of summer. Will be here before I know it. 

---
just waiting
Apr 04, 2007
I am still just waiting for surgery now. Trying to get as much info and learn as much as I can, and get as much advise as I can before my surgery. This website has been so helpful to me. Thanks. 


---
I got approved !
Mar 29, 2007
Yeah! Called my insurance and I am approved, called my dr and 
it is official,I am scheduled for surgery on May the 2nd, I have to be 
there at 5:00am,I chose that date to wait till after easter, my kids birthdays and my anniversay which are all in april so wanted to get that out of the way first. I am excited and nervous at the same time.  I bet this month will fly by! 
I will be on the losing side soon. Wish me luck !
---
called insurance
Mar 28, 2007
called insurance today they said they received paperwork on past 
Monday and that they are processing it, hopefully I should hear something soon ! wish me luck 
a href=http://www.glitter-graphics.com title='Myspace Graphics'>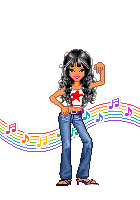 ---
today my paperwork was submitted
Mar 22, 2007
I called dr overcash's office today and they got my pysch eval that was 
faxed to them today, they have the paperwork ready and they are faxing it to insurance company today for approval, fingers crossed, wish me luck !
---
passedthe pysch eval
Mar 20, 2007
Had the pysch eval last Friday and passed, info will be faxed to Dr O 
this week, he has everything else he needs to submit paper work to insurance, so hopefully I will know whether surgery has been approved or not soon. Been busy at work. So haven't had much spare time lately. Guess that is all for now, will update once I have more news.
---
About Me
Jacksonville, FL
Location
Feb 14, 2007
Member Since
---
Friends

12


---
Latest Blog

12
long time,,, sorry
long time since I wrote
I know it has been awhile since I wrote
hello again
changed my date
just waiting
I got approved !
called insurance
today my paperwork was submitted
passedthe pysch eval
---