Before 342 pounds                                             Currently 185 pounds
   
           To Be Fat Like Me
4/20/2005 - My journey began today when I went to the very first seminar and met with the surgeon. I have been dreaming of having this procedure done for the last 10 years now, several times, and never went any further than research. I was 342 pounds and going upward. Every doc I saw said I need to lose weight but they didn't tell me how. People stared at me as I walked by. I just hated to go into grocery stores, restaurants or an ice cream parlor. I certainly can tell you that people certainly treat you differently. I started to feel like I was a prisoner in my own home - not wanting to go anywhere or do anything.  

Well, let me tell you - Plenty of things have happened in those past years and now I am at the point in my life where those things don't matter. My health does. After my husband past away in 2002 and I now am seeing my grown children who are now married and having children of their own, I decided to do something for ME. It's my time and I want more out of life now. I can't spend the rest of my life afraid of people. I'm young enough to still enjoy my time here on this earth and by god "I'M GONNA" - I'm gonna fly out of this cocoon and go on to live a glorious life and enjoy those grandbabies of mine for a while yet.

They scheduled a one on one apt with the surgeon the following week 4/27/2005 to be exact and his words to me were "Your part of our family now. Any time you need just stop in, no question is too large or too small". I knew right then and there that this was for me, a new healthy life. I just needed that first shove off.

My legs hurt more and more, my back goes out on me often - more often than I'd like to say, my BMI is over 48 my blood pressure keeps climbing. I am 3 seperate meds for the blood pressure, I have sleep apnea, asthma and simple tasks just keep getting harder than life itself. It is hard for me to handle all those tasks around the house by myself and I can't expect anyone to do them for me.

I always thought others would discourage this drastic measuerment but after making this final decision, I'm finding out that my family and friends are more supportive than I ever thought they would be. After making this first step - Lo and behold I find out I have BCBS of IL-PPO and have to wait the year. During this year I will make the best of things. I will go that extra mile and I will learn all I can learn about this process and shed these extra pounds.
5/4/2005 - Had my cardioligy apt today. He did an EKG and all went well. He wants me to schedule my stress test for the near future and said he'd clear me for surgery thereafter.
5/5/2005 - I was evaluated by the psychologist today and he said I passed with flying colors. This was a relief to me. One more step out of the way. A big sigh of relief.
5/9/2005 - Today I went to the pulmonary disease dr. I have been a smoker for over 32 years and I was told to lose my best friend. I knew I had to do it but I thought this would be the hardest thing I've ever done. He also wants me to go for a sleep study. They determined that I have asthma and come back after the results from the sleep study were in.
5/19/2005 - Today was the first part of the stress test. I thought I could do the walk/jog, however after a few minutes, I was pooped. They came in and gave me an IV of something and I thought I was going to colapse. I was so out of breath, just panting like I couldn't get the air in fast enough. This was the difficult part. Tomorrow they will finish and it will then be in a more relaxed state.
5/30/2005 - I am going in tonight for a sleep study. Not sure what this consists of but I was told no caffine, no chocolate and no naps for today. I will be there for the night so bring PJ's and expect to sleep there. I was so uncomfortable with all the wires and goop they put in your hair that I only slept like 3 hours. The morning couldn't come fast enough for me. 5:30 AM and I'm gone.

6/6/2005 - They need another sleep study done. I guess the found that I have sleep apena and now want to see how I sleep with the C-PAP. However I did get more sleep this time but not as much as I would have liked. They are to deliver the C-PAP equiptment on 6-23-05. This will be the true test - at home in my own bed. It works - it really works.
6/30/2005 - Went back today and he said the sooner I get the surgery done the better off I'd be. With symtoms like this he can see why I am so unconfortable. I agreed however I kept going for the monthly weigh-ins. Got to love BCBS. Every month so far I have lost. Not much but it's a loss.
7/23/2005 - Having more problems with my left hip and right knee. My pcp sent me for an MRI and X-ray to determine where and what the problem is. Then on July 23rd I was off to the Musculoskeletal Institute. There they read these results and determined that some therapy may do me some good.
8/26/2005 - Today I was off to therapy. I was to go 3 times a week for 4 weeks. It was to strengthen the muscles around the damaged bone and this would take pressure off these areas. Every week it got a little more vigerous and after doing this for 4 weeks the pain was less but still there. I decided that the RNY was more important to me right now and if this weight was off my legs this would help me more in the long run. Every dr. that I've been to in my life has always said " if you'd lose some weight....." This is always their answer to your problems, so I got to believe, right?
1/12/2006 - This was a routine weigh in but it was the first one after 8 months that I gained. I gained 5 pounds. It was the holiday's but no excuse is a good one and now this is why I now know more than ever that I cannot stay on a diet. To me this is a lot and I was upset. Something has to be done BUT I must wait for BCBS#%&(*$$$$ I now have all my tests done and okayed, I have the weigh ins started and more than half done. Just a few more steps and I will be there.
4/7/2006 - Now my friends and family are as, or more, anxious as I am to hear that the insurance has approved. They have all been so supportive it just puts me to tears to think about it. The wait seems just so long and now that I have 1 month left, my heart is laughing from excitment. I can hardly wait for my new life to begin.
I had my 12th weigh in and I am down 20.5 lbs. Now it's time to re-submit to BSBC of IL. I can't believe it's been a full year but after you've been dieting all your life, 1 year more didn't seem as bad as I thought it would.

During this past year the blood pressure was still climbing and the meds were going up as well. My health in all has not improved however I know this is the right road to my success.

There should be nothing further preventing this from going through now. I even got a letter from my pcp to confirm that he agrees this would be in my best interest. I got it all and now I am on pins and needles just waiting here now. Hope to hear from them soon. All this waiting is nerve wrecking. I am ready to go and get on with my life.
4/22/2006 - Still waiting for an approval letter. Every day I wait it seems like a year long. I come home and check my mail then I check the answering machine every day as if there will be a word from the insurance or surgeon's office.

I started to buy the things I will need to have at home and for the hospital stay. Nothing like being prepared or just OVER EXCITED at this point.
4/24/2006 - Came home from work today and there it was. I held it in my hand. It was a letter from BCBS of IL. I was so excited but yet hesitant thinking maybe it wasn't an approval and maybe it was yet another denial. I couldn't wait no more SO I tore it open and still was in disbelief. I called the surgeon's office and had said I got this letter and she told me that my file was right in front of them and they also recieved the letter and YES it was an approval and they were just getting ready to call me. I instantly kissed the letter and told her I was going to frame it. What a long enduring wait, but it's here, finally here. They will call me in the morning with a scheduled date for surgery. WOO HOO. I can hardly wait, my time had finally come now.
The very next morning the surgeon's office called me with a date. It is May 15th. 3 weeks, only 3 weeks. I hope it passes fast but this will give me time to get mentally prepared. I know it will and I am so looking forward to being on the losing side and getting healthy for life.
5/1/2006 - Today is my 3 hour class for the final instructions and to learn about my 2 week liquid diet. I will be going right after work and will update you on that when I get back.

I'm back - Here it is in a nut shell. Not as bad as I thought. I am to have protein drink for breakfast, protein drink for lunch and 4 oz of protein at the third meal w/a small amount of vegetables. Plus 64 oz of fluid a day for the next two weeks. This should be interesting on how my body will react to this.

Tomorrow I will talk to the anestisiolgist (sp.) to review all my meds and they will do bloodwork at this time as well.
5/10/2006 - Today is my visit with the surgeon. He will finalize things and had me sign all the paperwork that is needed for surgery. Answered all his questions right and he answered all my questions right too. Gave me new meds for after care. Everything is a go. Only 5 more days of this liquid diet too. Lost a few more pounds. I am down a total of 36 pounds, however this took me a year to do. Now it's time to really move.
5/12/2006 - Only thing on my mind today at work was how dissapointed I was in my boss. How can everyone be so happy for me and only one person not. I have to let that go out of my mind and move on. I am doing this to better myself, my health and in the future - make a note - better my job too so just let it go.
SOOOOO
I went shopping for some last minute things. Got more protein drink, pillow, broth and a few other things I'll need for after care. I then realized that it won't be much longer that people will stare at me in the stores and in restaurants. It won't be much longer that people make me feel uncomfortable by their stares and double looks after I've walked by. People are so cruel they don't judge you for who you are or what you've done but by what you look like. How unfair. People actually scared me out of the shopping areas for many, many years. I was afraid to go shopping. Now I have to do all my own shopping so I do it as quickly and as scarcely as I possibly can. It won't be much longer that people will scare me off. I can hardly wait. Soon I will be on the losing side. They moved the surgery up from 1:45 to 12:15 and who knows it may be jumped up again. I"m just glad we're almost there.
5/15/2006 - Today is the big day. I am so excited, I am doing the happy dance. All is well and I will be leaving for the hospital in a few minutes. A new birth is about to happen and I don't want to miss this one. I'll see you on the losers bench and update you soon.
5/17/2006 - After a long day at the hospital. Taking the leak test and seeing every dr. which I've seen in this past year for some reason or another. I was released. 2 days is all it took. I actually bypassed ICU and no problems. Oh yea, I also started Monster week (my period) the day I left, so this was something else I had to contend with. Don't get me wrong, I was a little sore then they took all the iv's and one drain out and I felt better. Now I will only have the one drain till I go back in 10 days to the surgeon for an update and he will remove the drain at that time. I also have to follow up with the breathing dr. There was a little difficulty with the asthma, but I personally think it's ok. There was another associate there due to my docs vacation but I'll call him when he gets back and have him check it out. Thank you for family - they were right there for me the whole time.
05/26/2005 - Today was my 10 day check up with the surgeon. It went well. He removed the last drain and said I was down 16 more lbs. This makes it a total of 48 lbs since I started seeing him a year ago. My diet up to now has been liquid for 3 days, then puree protein for 1 1/2 weeks. The first day I pureed an egg with mayo, I ate 1/2 the egg and could not finish it. I was full. I sat there in tears for just having that satisfied feeling of fullness. I have not felt that since I was a small child. What a wonderful feeling and now I knew this was going to work for me. Now I put the blender away and have graduated to soft moist proteins. I am so happy that all is going well and I have had 0 complications. My blood pressure is down and I am off 3 meds total 2 were for the blood pressure. Now my hip hurts on occassion but I have to assume as the weight drops the hip will get better. I really can't tell if I'm dropping sizes yet because everything I wear is streachy but I suppose this will show in time. I will go back to see him in 1 1/2 weeks for my monthly check up and another class. 124 to goal.
5/31/2006 - Back to my primary doctor who says the blood pressure was still a little high however I am only on 1 remaining med for it - not bad. Very happy to see the weight loss progress and said we'll keep an eye on it, see you in 3 months. I'm happy and I guess that's what matters at this point. 

How to make a Debbie

Ingredients:

5 parts intelligence

5 parts arrogance

5 parts patience

10 parts beauty
Method:
Layer ingredientes in a shot glass. Add lovability to taste! Do not overindulge!
GOALS FOR MYSELF

Wake up after surgery - done 5/15/06
No immediate complications - done 5/17/06
Lose 50 pounds - done 6/3/06
Lose 75 pounds - done 7/15/06
Lose 100 Pounds - done 9/4/06
Lose 150 Pounds - done 2/21/07
Get under 300 - done 5/25/06
Get under 250 - done 8/22/06
Get under 225 - done 10/25/06
Get under 200 - done 1/27/07
Get under 180 -
Wear a size 26 - done 5/19/06
Wear a size 24 - done 6/16/06
Wear a size 22 - done 7/8/06
Wear a size 20 - done 8/19/06
Wear a size 18 - done 11/11/06
Wear a size 16 - done 12/12/06
Wear a size 14 - done 1/20/07
Wear a size 12 -
Get Blood pressure back to normal - done 7/10/07
Off all meds (besides vitamins) -
Off Cpap - done 02/21/07
No complication after 6 mths - done 11/15/06
Not have back problems - done 02/15/07
Not have hip problems -
No more swelling in ankles -done 7/8/06
Do stairs without getting winded - done 9/10/06
See my knees again - done 8/20/06
Be able to stand for long periods of time with no pain - done 12/31/06
Be able to cross my legs - done 9/20/06
Wear a bathing suit without being self conscious - done 6/23/07
Not have my thighs rub together - done 7/19/06
Wear normal clothes off the rack - done 10/27/06
Tie Shoes comfortably - done 02/15/07
Show some bones anywhere - done 9/16/06
Be able to buy something sexy at Victoria secret - done 2/24/07
Spend the day at Six flags and ride ALL the coaster - done 7/29/07
Climb a rock wall to the top -
Be able to wear ankle braclets and cute jewlrey that fits -  done 5/20/07 
Take a vacation and be able to DO things -
Go dancing all night long - done 7/20/07
Be able to Run - done 7/24/07
Wear shorts - done 6/20/07
Feel good in my own skin - done 10/1/07
Feel good about myself - done 11/1/07
Not be so self conscious about myself -
Be Happy with who I am -
6/15/2006 - To the day it has been 1 month now. I have lost a total of 58 pounds, which is great, however 21 of it was since the day of surgery. I am getting a little discouraged here. I hope this pace steps up a beat. I think my body is still trying to figure out what I did to it. Unlike others I do not feel energized yet, I do not feel any different than I did 1 year ago. I still have 112 lbs to go yet, maybe another 50 will make the difference. Who knows what will do it. I do know I am trying to get in more exercise every day. It just seems no matter what I do this first month, it's not going to make a difference. I hope the loss gets better. I already had my month check up with my surgeon last Wednesday and he said all is well. He thinks things are going good and wanted to know more about my exercise habits. Just updates, I believe for now. My next apt. will be at the 3 month period.

6/28/2006 - Ok, I forgot to update my diet habits. By now you realize that every doc is different. My doc has me on strictly 3 oz. of pure protein right now. I need 60 - 80 grams a day, 0 sugar, which means SF everything and 0 carbs or very low carbs, which it seems like everything has carbs. Oh yea most important is at least 64 oz of water daily, which is only 8 glasses but when your full it's hard to get in. I am down a total of 66 pounds now. Happy with that because if I average it out that's 5 pounds a week. I know it'll slow down but I still have 96 pounds to go so I hope it don't slow down for a while yet. I get 1/2 hour of exercise daily but my hip has started hurting again and I'm not sure if this is why so I may just ease up a bit and see what happens. I have 2 more weeks till I can add a bit of veggies to my diet as well. This will be trial and error. Every day a new veggie so I know what I can handle. Should go ok, I've never been too week in the stomach before even though I know I have a new one. Soon I will get an updated photo for all to view. 



7/17/2006 - Today is my birthday. I took the day off work to relax and enjoy the day. It was a nice day. I went to lunch with my Mom and brother. Then in the evening my son, his wife and daughter came over. It was a relaxing day. I am 76 pounds down now and it is starting to show even in my cloths. I know there's much more to go but I'm getting there and that's all that matters. 76 pounds is an accomplishment in itself. I started veggies last weekend and it seems to be going fine. So far I had green beans, cucumber, carrots and califlower. ln time I will try them all. So far - so good. Here's me and 1st grandbabbie at 2 months out. 


                                                  

8/9/2006 - Today was my 3 month check up with the surgeon. He reviewed my lab results and they are all fine. I am 89 pounds down now and he suggests I review with my PCP if blood pressure meds can now be removed. This is the month I can start on fruits. I still have 58 before I reach my 75% weight loss. This means they have me at a goal of 195 however I'd like to get to 180 then reconsider where I need to be. Also I can have a few carbs again when I reach that goal. Seems like a life away but so far, so good. If you don't have it you don't crave it - they say. Everything has been going smoothly. I can have one Caffine drink a day now. I also mentioned that I cut some exercise out because of the pain in my hip and that seemed to be ok. I just try to walk more to make up for it. 3 more months before my next apt unless I drop the 58 pounds prior to that. I suppose it is going to slow down a bit with the lull in exercise but hopefully not too much. I feel ok and the energy levels are ok so far. I wish they were higher but they're not worse - that's for sure. The main thing is I feel good and know I am healthier now too. Once heavy you always have that feeling of being heavy so if not for the cloths size dropping, this is what keeps me going these days. 

                                                      

8/22/2006 - I reached the under 250 mark which was one of my goals. I am at 249 today and feeling pretty good for myself. Only 7 more pounds to be a century club member. New short turm goal - 7 pounds by Labor Day.

My younger son is now getting married in 11 days and it seems like everything is falling into place. He told me my dress is too big but I refused to go out and buy another one. First of all I know me and shopping, (still a little fear there), and I hopefully will out grow it shortly. Besides, it has a jacket and most will be hidden all night with the flabby arms I got going. I think it'll be fine for the day. A WOW moment for me - something is too big and someone else said it, not me. I will hold this moment for a while.

My hair has been falling out for a while now so my neice has sent me some more Nioxon cleanser, conditioner and leave in. Stuff works great for regrowth of the hair. I love my family, they're always thinking of me. They are great!

                                                  


8/29/2006 - Today was an update with my PCP and he was pleased with my loss so far. He is keeping me on the last blood pressure pills for a while still for a precausion. He also was more curious than anything. I think he has no patients that have undergone this so wants to learn from me. Asked me what I'm eating and if I'm exercising, how much? Lots of questions.

Anyways, today was the first day I've worn jeans in 14 years. Ever since I've started gaining this weight, I haven't worn jeans. It felt good. I know I still have a ways to go but little incentives like this make it all worth it. I can actually feel my waist line coming back. And I can see my knees again. They are still there. Haven't felt this way in years. It's a great feeling and it's all just over that rainbow. 

                                             

9/4/2006 - WOOOO-HOOOOO - I made my short term goal. I am now down 101 pounds now. Wow, I did it. Never thought this would ever happen to me. Never thought I could lose that kind of weight in my lifetime, at my age, ever again.

The wedding is over and what a success. I think I had more compliments than the bride herself. Not right but well worth it. Many people I haven't seem for 6 months or more, so they saw the huge picture. Others I saw 2 months ago and still saw a large difference.

I haven't hit any large stalls yet and am losing an average of 12-15 pounds a month now. And losing inches every day. I have finally hit the point to realize some meals I have an appitite and eat healthy and other meals I am not even hungry so I just drink my protein drink. I am fine with that now. Originally I didn't think that was healthy. It's funny how little we really need to stay alive. I guess I have enought fat on me to last a very long time. Now my health is more important to me. 
                                                   
Questions I Get all the Time
Q: Were you scared/excited/sad/happy/nervous?
A: Hell yes. All of the above. I'm starting my life over. It's only natural to be a big ball of emotions.
Q: How are you feeling?
A: With my hands.
Q: How's your energy level? Are you weak?
A: I have more energy now and am doing better every day. Seems weird that one can live off so little after a lifetime of making buffet owners cringe.
Q: So what, now you have to drink Ensure all the time?
A: If I did that I would Ensure that I wouldn't lose any weight.
Q: Gave up on diet and exercise huh?
A: Nope. Still have to diet, still have to exercise. Surgery is just a tool to help control portion size.
Q: What can't you eat?
A: I got this question a lot before surgery. Usually phrased "Damn, what can't you eat?!?!?!"
Q: What are you going to do with the excess skin?
A: I'm going to make it into a pair shoes and a handbag and sell it to an alligator.                                                                                                                                                                                      
10/5/2006 - Today I am down a total of 111 lbs and a very slow month. Seems like the closer I get to my goal the slower the weight loss gets. Now that makes sense, right? I have 36 pounds to get to my doctors goal and 51 to get to my personal goal. The crave for carbs is still there. What I'd do for 1 fry but I know I will only be cheating myself. I now have between 9-20 carbs a day but want more. I know I can't have them till I get to this goal but I hope it's sooner and not the later. I need to upstep my exercise a bit and maybe that'll help speed it up some.

Also today was my 6 month check up with the pulmonary disease doctor since I've seen him last, somewhere shortly before surgery. He was pleased to see how much I've lost and happy how my heart rate and blood pressure has dropped. Also happy I have not gone back to smoking and my breathing (asthma) is under control. The sleep apena is a bit better. I do wake during the night, but I believe it is from the pain in my leg and back more so than the breathing now. And if I roll over I can go right back to sleep unlike before I lost the weight, I'd be up for hours then go to work. He has decided to wait another 6 months before he sends me back for another sleep study after I reach my goal. He will order the study at that time.
                                                      
  
                                                                                                  
November 2006  - 10 more pounds down. Great to feel so good again. I love this feeling of being able to do things again and feeling good about myself and not so self conscience. It has been 6 months now and I only have 17 more pounds to the doctors gaol.

Went to my son's for Thanksgiving and had a quiet dinner. Not much but a little turkey and a few sides to celebrate the day. Wasn't too hard to control myself, which was good because this was one of my biggest fears is that with all that food, what do I pick. It was easy when the mind set is there and the stomach isn't. Feeling good. Thank you surgeon.  

Took up water arobics and loving every minute of it. I couldn't believe the things you can do in the water and still get all the exercise you need. I do this twice a week and it is starting to get a bit easier. Took a while but I am starting to feel better. At first it hurted but I love it now. 

                                              



December 2006 - Lost 10 pounds this month. Wow what a feeling with the holiday's and all and yet still a weight loss. Only 7 more pounds to doctors goal. 

Christmas Eve was here at my house and I loved having the whole family over. I wasn't feeling too well but didn't want to worry anyone so the day went on as planned. I had a very sharp pain in my stomach area but again didn't want to jump to any conclusions so I just dealt with it. Couldn't eat much - which was good but although very tempting. My mother stayed over that night because she was concerned that there was something more major wrong but a day or two later the pain started to get better and never came back. Christmas Day was at my cousins. Quiet sit down dinner with just 3 and managed to eat a little bit. Nice quiet holiday and happy to be through it all.      
                                                  


January 2007 -  Lost 5 more pounds this month. Only 2 more to doctors goal.  Weight loss is slowing down quite a bit now. Still doing the water arobics and loving every minute of it, winter or not. Quiet month the after the holiday blues, maybe. Shopping a lot more and loving all the cloths I am going through. Just trying stuff on is a great big turn on. So much fun and a surprise to see my new size every time. 
                                                    


February 2007 - Lost 6 pounds this month and am 4 pounds below my doctors goal. Good for me because my personal goal is 180 and I am at 193 right now. 

Started a new job and now I have to wait 3 months for insurance again. I will miss my 9 month check up with the surgeon and be late for my yearly one but I am feeling good so at this point that's all that matters. And my weight is there so that's what counts. I feel great. 
                                                   


March 2007 - Lost 4 pounds this month. Puts me at 189. 8 more pounds to my goal. Which means I have a total weight loss of 153 pounds. 

Also quit smoking a year ago and haven't gone back to it. I love me for that. A hard thing to do but I am still very proud of myself for staying away from it.

Still swimming and trying to add more of a work out. Hard due to the colder weather and new job but am getting some. Cancelled my primary doctor visit this month due to no insurance for a while but I know I made goal and am doing well thus far.   

                                                         


April 2007 - Easter was calm. Didn't go anywhere nor did I have company. The month was a month of staying the same and fluctuasting up and down a bit.  Ok, I guess I'm there so this is going to happen. I better get used to it - may be here to stay.

                                                 


May 2007 - This is my one year anniversary. Doing great. Weight is holding the same. Diet is going good. Need to get back to the surgeon. Missed my 9 month appointment and my yearly due to no insurance. The office keeps sending me a reminder letter letting me know I need to get in there. He will be happy to see me since it's been so long and I have reached his goal a while back and holding it. Need to find a new general doctor. Found out mine is moving out of state.  

Met someone on line and have been dating. He is an electrician by day and a dj by night. Also likes music and to dance. It's been wonderful to meet someone who wants to go like me. Doing stuff and not just siting around watching tv or movies, but actually going out and doing things. He is also helping me reach a few of my goals and I hope to continue to reach them. What a journey. 
                                                      

June 2007 - Found a new doctor who is very local. It is a female and she wants to do everything which is great. I got a tetnis shot and did all the bloodwork right in her office. Blood pressure is great and we cut the last pill in half. 

Set up appointment for mameogram, pap smear, and a bone density test. Also scheduled an appointment with the surgeon in August.  
                                                     

July 2007 - Doctor appointments are going well. All tests coming back are great. Bloodwork is a little off. A touch of annemia but the doctor started me on iron pills and wants to get me a little more regulated and we'll redo bloodwork in a few months. Everything else is going well. Weight is holding even though I'd like to go down 10 more pounds, but it's stable for now. At times this is upsetting but when I think back I realize that I dropped 160 pounds in total. Wow, what an accomplishment and if these last 10 pounds don't come off it wouldn't be the worse thing in the world. Besides if I lost all the skin I'd be down 20 plus pounds.

Dating is going well too. Have done more things than I've done in the last 15 years. We have gone to dinners and eating things and at places I've never eaten before. Gone to Sox games, beach, comedy clubs, Medievil Times, movies, food fests, bowling, Great America, dancing, minature golfing, etc, etc. It's been great - like surreal. I never could have imagined that it would be this much fun. Life is grand.  
                                                         

               
August 2007 - Surgeon apt was scheduled for Friday, August 10th, however, on the 6th I started with the stomach pains like I had in December. Not wanting to go to the hospital I decided to move my apt up and see the surgeon on the 8th. He said all the bloodwork was fine and weight was fine but the stomach pain seems to be an ulcer. He prescribed 2 perscriptions and and is going to treat me as if it were an ulcer and I need to go back in a month to see if it's healed. I realize an ulser takes approx. 6-8 weeks to heal but let's hope the pain goes away sooner than that. His main concern now is that I don't get dehydrated. Keep drinking my 84 oz  of water daily. I am still being very careful on my carb intake for I know this could be a disaster if I get carried away now.

Summer is going well and keeping up with all the chores without running out of breath is great. Enjoying it much more than I did in the previous years, that's for sure. Loving the outdoors for a change and enjoying people in general. Doing the party scene has never been more fun now that I don't have to do it alone either. I finally feel alive again.

                                                      


September 2007 - It has been 16 months now. I had a recheck with the surgeon (gained 1 pound) and am still having a bit of adnominal pain so he wants me to go for a gall bladder ultrasound just to rule out any further stomach problems with this pain. This way we will be sure it is not a gull bladder problem and narrow it more to an ulcer - so I will go this month as soon as I get the chance. My new insurance with the new job is not accepted at my hospital nor surgeon but I don't want to go elsewhere so I will stay here for now until I find better. I just love my surgeon and hospital.

Also did new things this month, like the Huge Ferris Wheel on Navy Pier and did China town. All new experiences to me which I would have never done before in my heavy days. Just too much of a hassle for me then. But it was tons of fun and I just love the new energetic me.

Went back on the 18th for an ultra sound and as far as they can see it is not stones so I will continue the treatment for an ulcer until further notice. Now that means a little revision in my diet again also. I need to watch the raw veggies and salads, which have become my favorite these days. I will learn again to adapt to make a healthier me.
                                                         



October 2007 - My newest tattoo - Another check up with my primary Dr. and had blood work done. Everything is fine and the iron levels are now better. I will stay on the iron tablets for a while just to be on the safe side. I have updated her on my new meds for the ulser. So far the pain has subsided and things are getting back to normal. My blood pressure is great also.

Nothing new on the dating scene. There have been ups and downs like in all relationships but we'll see what happens. I know there are plenty of fish in that sea now and I think I am worth it now, so I will just take it a day at a time and see where it goes from here. We have been to a haunted house, pumpkin patch and numerous new movies this month. Started a bowling league and need to get back to swim. Have been slacking a bit with summer but will slowely get back to it now that fall has once arrived.

I now have more personal goals set for myself now and in time will update you all. My mother said she thinks I am going through my second childhood but I think I am re visiting my first one again. It has been great fun. 

My 16 month check up with surgeon is in November and will find out how much longer I will be on these meds for the ulser.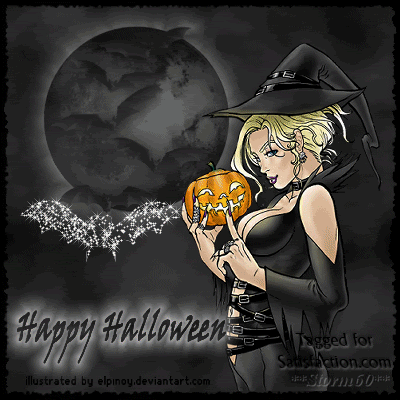 November 2007 - Went to the surgeon and all bloodwork was good. His major concern right now is the ulcer and making sure I am getting in my protein and water.. He said that if there is not a considerable improvement by January after the holidays that he will have to do a scope and be sure this is what is going on and how bad it appears up close. I am hoping for the best on improvement but may still be on these meds for another year now.  Next apt will be in January.

Dating is back on again and doing a lot of movies and football games. I played football in highschool on the powder puff team but am now watching them. Have never been interested before in the games but am starting to enjoy it a bit. I guess it's more fun to have someone to do it with and besides now I can wear the "Bear's" tees and jersey's in style.  

I am starting to be a little easier on myself. I like myself and feel free in my own skin. I hold my head up high again. I am a person with meaning and love to live life. My life has meaning and everyone around me can see that too, which is a good thing. I have friends.   


 
December 2007 - This was a smooth month other than the holidays and probably not eating all the right stuff but in quanity I had no problem controling. A lot of shopping, rushing, exercise and keeping up with the decorating, cooking and cleaning was a chore in itself. I love having the family over and entertaining, I think one time a year is just not enough though. Glad that it is all over with and we can move on now but winter is not over yet. I do plan on going sledding and playing in the snow. So far I only had the opportunity to shovel and plow but the snow will come still and the next one I am out there. 

I went to the orthopedic dr and got a cortizone shot in the left hip and right knee to see if this helps the pain but so far nothing. I cannot take any kind of anti flanitories so the best I can do for now is Tynol, not great but these shots can take up to 3 weeks to kick in. Only time will tell, huh. Jan will be my next surgeon apt for the ulcer so I will wait till then to see how things go. I will keep you all posted. Thanks for a great Christmas Everyone.   

                                          

                                                               
January 2008 - Had a very nice New Year Celebration. It was the very first year I had a date and actually went out for New Year's Eve. It was a very nice night and plenty of fun. 

I ended up cancelling my surgeon apt for this month due to no time and no pain but I know I have to re-schedule. I will do that very soon because I am getting vacation time from work soon too. It has been a year with the new job now and I am due vacation time. 

This month we went to the Carriage rides downtown Chicago. It was so beautiful and relaxing. Pleanty to see and the sun was shinning even though it was a cold day, it was a once in a lifetime occurance. I had a great time. 
  
                                       
About Me
Jan 03, 2006
Member Since
---
Friends 10






---
Latest Blog 1
Hugs and Kisses
---