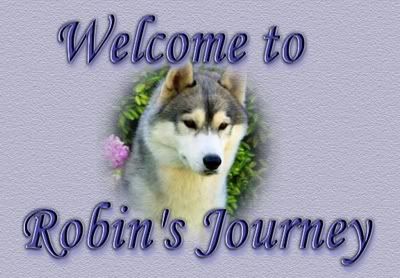 Highly energetic 43 year old married mom of 3 boys (ages 24, 20 and 15) who is sadly missing out on the things I love... Boating, camping with friends and scuba diving. My parents both died very early in life (early 50's) with heart and diabetes related illnesses. The older I get, the harder it has become to take the weight off. I have been on every diet known to man for 20 years, yo-yo ing is doing me more harm than good. I am 5'4" and 275lbs, with a BMI of 45.5.





April 12th, 2006 - After 8 months of appeals, Great West has approved me. Surgery date scheduled for next Wednesday, April 19th. Don't know if I can get everything in order by then, but I'm gonna get as much done as possible.




April 19th, 2006 - Arrived at the hospital at 5:00am and was processed so fast I didn't have time to get scared. Weight 262. At one time they sent me back to pre-op without my husband, and I was a bit emotional back there by myself. Just praying that I would see my family again when this was over and that I would get to hold my first grandchild due this year! Well hubby joined back up in time to say I love you and off I went.




WOW, did a cannonball hit me in the chest? Unbelievable pressure when I woke up. Before I knew it they wanted me to walk. WALK??? I felt more like slithering. But walk I did. Then the Respiratory Therapist came in. AFTER I was out of breath from walking and he wanted me to breathe into this contraption. Every two hours someone was wagging this contraption at me. It works though. I kept telling myself that. I was told I would feel 10 times better the next day. I couldnt imagine that, but...




April 20, 2006 - I think I may live. What a difference walking makes. If I could only pass this outrageous gas and air though. Got to come home today.





April 24, 2006 - A weekend of resting has helped quite a bit. I had been taking the liquid pain medication but found that it enables me to "overdo" things a bit and be up too much, trying to clean house, etc. I am afraid it gives me a false sense that I feel okay and can do all this stuff. Doing without it is difficult, as there is pain bending and reaching and getting up and down, but I feel I have a more real handle on the actual amount of pain I am feel and won't hurt myself.

The feeling of bloatedness and gasiness has yet to disappear entirely. Gax X has helped, as well as that first bowel movement. I read somewhere that surgery slows all of this process down by 3 days or so, then I felt like this was normal. It also said I can expect a change in my bathroom habits. Guess this explains that whole mess. I will, nonetheless, be glad when it gets more routine and normal.

Feeling alot better now, able to sleep in my own bed and almost through the night. Eating broth and cream of chicken soup. Protein shakes and lots of water. Really looking forward to tuna and more soft solids. Am happy I have made this choice, and am finding that those around me or those that call have alot of curiosity in what it is I did. Depression has not set in yet, but hubby goes back to work today, and Jacob to school, so I'll be alone. I hope I'm okay.




April 28th - 10 days out, down 14 pounds. Had my first experience with vomiting yesterday. It's not worth pushing it, thats for sure. I had attempted to eat some "juice" from some whoop butt steak and bean chili. My pouch was gurgling as I was eating it, something I had never heard before. Well, about 15 minutes later this excrutiating pain set in and the desire to toss it all back up was overwhelming. I kept burping and spitting and burping and spitting, then FINALLY it bounced up. Thank God! I couldn't wait to get it out of me! Back to broths and protein shakes today!

I find I am moving around alot more, have driven myself to the store out of sheer boredom and feeling almost normal. The time quickly approaches to go back to work (ugh).




September 15, 2006 - Can't believe I haven't updated in so long! I am almost 5 months out and have lost 83 pounds. I feel great, have so much energy! I guess one of the reasons I haven't been updating is that I have so much energy I am getting alot done outside and working alot! I have gone from a size 24 to a 14!


October 31, 2006 - Happy Halloween!  I just passed my 6 month anniversary and am 87 pounds lighter.  I can't believe the changes occurring in my body.  I have a few skin issues, most of which I believe are from being 45 years old and my skin is just not as elastic and supple as it used to be.  From losing the weight and gaining it so many times over the years, its finally given up the fight.  I am wearing a size 10 now, from a 24.  I would never have believed it!  I did finally get to meet most of the people from Houston from the Texas Message Board 2 weeks ago and am just amazed at the animation in these beautiful people!  Its like each one of us has come alive through this metamorphis! 
 November 19, 2006 - 7 months out... so close to 100 lbs I can taste it!  Zipped up a size 10 this week, now THAT was an awesome feeling!  Partied last night with some TMB friends - one of the most memorable nights I've had in 20 years... I thought those party days were long since buried in my 20's! 
http://www.TickerFactory.com/">

http://tickers.TickerFactory.com/ezt/d/3;54;101;0;1/c/179/t/140/s/275/k/3db4/weight.png">>