substitute for taking anti inflammatory meds
OK, I'm in desperate need of something I can do inplace of taking anti inflammatories, I am 3 1/2 post gastric bypass and I normally don't have pain problems, but I have a shoulder problem that I need relief from really quick. I am icing, but what else can we do in place if taking anti inflammatory medications?  please help
 my shoulder is kiling me, and it's a holiday so the doctors office is closed
a24ctjewel
on 9/1/08 2:51 am, edited 9/1/08 2:51 am - Antioch, CA
I will be 4 years post op as of January 09.  I have been taking anti-inflammatory meds
since about 2-3 months after my wls.   I take Prevacid on daily basis, and have not
had a problem.  The one I take is Voltaren.  It is a great pain reliever.  Usually you will
notice right away. 
Ask your doc about it.  But in my case I take it probably 4-5 times a week. If he or she
does not allow you to take it,  use a heating pad on your shoulders.  Look up, or google
 cherry juice, or cherry flex, also an excellent anti-inflammatory.

Cathy
My surgeon allows us to take Celebrex, which worked great for me.  Occasionally, I take Advil if Tylenol doesn't work.

Hope you feel better!
Annette
My shoulder is killing me too and my PCP prescribed Motrin!  I told him I didn't think I could take it and he said don't worry.  I never filled the prescription and have just taken Tylenol.  It's not working. Let me know if find something that works.
Shelley Belly
Cortizone injections...lipoderm patches (not an anti infam but they will help), neither of which are OTC< but you can call your doctor for a prescription, if the pain is really bad go to the ER, they can give you a small dose of narcotic pain killers.

Scott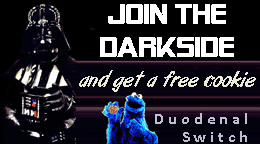 Over a decade post WLS, and cured of obesity. Think twice, cut once, consider the DS.
I have severe fibro and a real history of shoulder problems. There is 1 over the counter patch that I consistently rely on...using it more than my Lidoderm or Flector (anti inflammatory type patch). It is called Salompas. Comes in a green and white box and very reasonably priced. Best place to buy is Costco, getting 120 patches about $6.00. They are found in nearly all large grocery and drug stores. They are usually down low on botton or near bottom shelf. They last 8 hours and then you can pull them off and replace them...I just don't put it in exactly the same place. Several can be used clustered in a small area and you can use as many as neeed within reason. I also rely on the maximum strength Flexall 454. It is an old fashioned horse linement type rub....rub it in deep and it penetrates deeply....rub it till there is no sheen of it left on the skin!  Good luck. One of these should give you some relief till you see a doctor.

Gena