Gwynnie Bee - does anyone use it?
I just came across this and it looks cool to wear then return clothes as I start going down in size.  It WILL happen, right?  
Anyway, any pros/cons from people who've used gwynnie bee?
thanks,
Lisa
HW: 280 SW: 270. CW: 190. Goal: 140
Lap Band: 10/2007 Insurance Approval: 10/19/15 Revision to RNY: 11/2/15
Preop -10 M1 -26  M2 -19  M3 -10  M4 -11  M5 -3  M5  -4  M6 .. Too tired to do the math, but slow
,
There were people on this site using it a few years ago and were quite satisfied with it.
Real life begins where your comfort zone ends
CerealKiller Kat71
on 11/19/15 8:33 pm
I used it but unfortunately, they only go down to a size 10 I believe.
It was really handy while I was 16 to 22 -- before I could get clothes for work so cheaply through 2nd hand stores.
"What you eat in private, you wear in public." --- Kat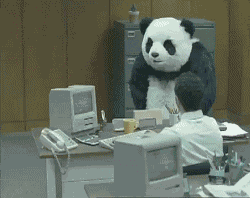 I am a former member of Gwynnie Bee.  Some of the clothes are really cute online, but when your selections arrive in the mail the item(s) aren't so cute.  One major con, you aren't able to select when and what you will receive for each delivery.  Basically, you select all the items you like by placing them in your "closet," and the company randomly selects from your closet for each delivery.  You may receive a summer outfit in the winter or visa versa.  Other than that it's not a bad plan.
I also thought it would be interesting to try, even for a month or two. but I'm having too much fun shopping thrift right now!!
I also like swap.com prices are great and you can send in your good condition clothes also and when they sell they pay you!
Thanks for the tip.  I just bought 2 sweaters for $16 and it was free shipping!!! 
You are welcome. I've gotten a lot of nice tops from there!
I did, but it didn't work out super well for me.  If I had a job, it would have been a lot better.  But, for me, by the time the clothes got to me, they were already too big, so it was pretty useless.  
I did sign up for Stitch Fix once I fit in their sizes, and that I've been loving. 
VSG with Dr. Salameh - 3/13/2014
Diagnosed with Binge Eating Disorder and started Vyvanse - 7/22/2016
Reconstructive Surgeries with Dr. Michaels - 6/5/2017 (LBL & brachioplasty), 8/14/2017 (UBL & mastopexy), 11/6/2017 (medial leg lift)
Age 42 Height 5'4" HW 319 (1/3/2014) SW 293 (3/13/2014) CW 149 (7/16/2017)
Next Goal 145 - normal BMI | Total Weight Lost 170
TrendWeight | Food Blog (sort of functional) | Journal (down for maintenance)