Thursday *****fest - 4/20/17
Sparklekitty, Hag of Science
on 4/20/17 7:59 am
***** (/biCH/): noun, informal. To express displeasure; grumble.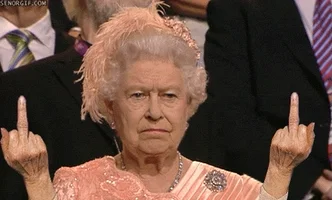 What's on your mind, OH? Incompetent coworkers? Obnoxious neighbors? Clueless significant other? Pissed off by world events? Keeping it inside is unhealthy.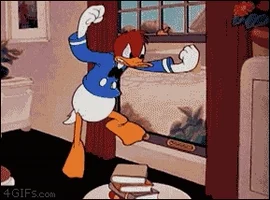 Haven't had one of these in a while, hopefully everybody's got some stuff stored up to ***** about!
Nerdy Little Secret (#42) - Tucson Roller Derby
Sparklekitty, Hag of Science
on 4/20/17 8:03 am
I would like to ***** about Arizona summer. I love being here during the wintertime, but the summer heat can suck it!
I've been able to take a nice bike ride during my lunch break recently, but the weather has put a stop to that. It's only mid-April, and it's already in the low '90s-- hot enough that it would be pretty stupid to go out on a ride on my own.
I've got several big rides planned in the next few months, and now I can only do one "actual" ride a week on Saturday morning; the rest of the time, I'm stuck on a boring spin bike. Grr!
Nerdy Little Secret (#42) - Tucson Roller Derby
I'mma ***** about the rain. Yes, CA has been in a drought and yes the rain has been nice. But come the **** on! I'm tired of being cold and wearing five shirts! I have many cute sandals to wear! I really need to wash my car! I would like to get out on my bike! Ugh!
Jen
We own a car wash so, yeah, we have to agree!
Pokemom
on 4/20/17 9:45 am
Thanks so much for the sparkly b*fest!
So many things to spark about! Top one today: Springtime germs and kids getting sick, especially teens who are in lots of extracurricular activities. How to keep them going, when they "have" to do it all?! Germs, especially germs at school, I hate you.
My grade 9 son is kind of a canary in a mine kind of kid. He is also totally involved in musical theater at school. Soooooo many late rehearsals, hanging around with every germ at the school for hours. Little sleep. Poor eating. Increased stress. And, always the musical is at the same time of huge end-of-year projects and huge reviews for the standardized testing. And all the make-up work from sick days.
Hard to sing in the musical when you have a sore throat.
It is all part of nature's way of helping us be strong, I get that. Sigh.
My husband takes allergy shots every spring, but even that didn't save him from what's turned out to be the worst sinus infection I've ever seen! And he's "man-sick". 'Nuff said!
BlueCanary
Ht 5'4"
Current weight 315
BMI 54.1
Hoping for surgery in 2018
I made the mistake of agreeing to be the treasurer of a club at school this term and it has been nothing but aggravation. We're planning on hosting an Escalation Workshop (relationship violence escalation) on the 25th and I have signs to post around campus to advertise it, but neither the president of the club nor the faculty advisor have gotten the room information to me so I can't post the signs. The event is in FIVE DAYS. And with the way students schedule their classes, I've already lost the opportunity to get the information to students who are only on campus Tu/Th now.
It sucks to try to provide a service that's really important to your community and that, in theory, the club president is gung-ho about, and then get NOTHING. I'm tired of scrambling due to her incompetence. There are only 20 days left in the term, but I definitely don't need this added stress in my life. But I'd feel like a **** person if I resigned with only 20 days left. :/
VSG with Dr. Salameh - 3/13/2014
Diagnosed with Binge Eating Disorder and started Vyvanse - 7/22/2016
Reconstructive Surgeries with Dr. Michaels - 6/5/2017 (LBL & brachioplasty), 8/14/2017 (UBL & mastopexy), 11/6/2017 (medial leg lift)
Age 41 Height 5'4" HW 319 (1/3/2014) SW 293 (3/13/2014) CW 149 (7/16/2017)
Next Goal 145 - normal BMI | Total Weight Lost 170
TrendWeight | Food Blog (sort of functional) | Journal (down for maintenance)
At the support group meeting yesterday, a woman brought her 2 children. No problem, she couldn't get a sitter. But did she need to stop at McDonalds and buy them hamburgers and fries!?!? The kids ate during the meeting and were very distruptive. I understand being short on time, but why not pack a bag with healthy snacks? Grapes, pretzels, fresh veggies. But McDonalds!!!! Ugh!!!!
Miss B
Start weight (1-11-17) 281
Surgery weight (5-1-17) 245
Current weight (6-17-17) 218
VSG on 5-1-17
OMG!

Lanie; Age: 43; Surgery Date (VSG): 8/12/14 w/complications resulting in RNY next day;
Height: 5' 6" SW: 249 Comfort Zone: 135-140 CW: 138 (10/13/17)
M1: -25 lbs M2: -12 M3: -13 M4: -7 M5: -11 M6: -10 M7: -7 M8: -7 M9: -3 M10: -8 M11: -4 M12: -4
5K PR - 24:15 (4/23/16) First 10K - 53:30 (10/18/15)
Holy crap - who does that?!
VSG with Dr. Salameh - 3/13/2014
Diagnosed with Binge Eating Disorder and started Vyvanse - 7/22/2016
Reconstructive Surgeries with Dr. Michaels - 6/5/2017 (LBL & brachioplasty), 8/14/2017 (UBL & mastopexy), 11/6/2017 (medial leg lift)
Age 41 Height 5'4" HW 319 (1/3/2014) SW 293 (3/13/2014) CW 149 (7/16/2017)
Next Goal 145 - normal BMI | Total Weight Lost 170
TrendWeight | Food Blog (sort of functional) | Journal (down for maintenance)