Good Bye 2018 Hello 2019...
I think most of us that have battled weight issues dreaded New Years. We knew we were going to resolve to lose weight finally and give up by Feb. It's so nice to be off that Merry Go Round

For the new year's I dip in my weight loss surgery bucket list and pull out a couple of things I didn't get to the last year. When I was on the West coast a lot of items had to do with the beauty of that state CA. Now that I am new to the East coast I am pulling out some new ones.
Road trip through the smokey mountains. Road trip to see my friend Charlie from OH (15 years we have been friends) in FL Locate and plan on some biking here in NC. Just to name a few....
So what are some of the things in your weight loss surgery bucket list you can do in 2019?
Happy New Year everyone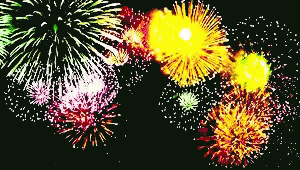 HW:330 - GW:150 - MW:118-125
RW:190 - CW:130
You have a lot of exploring to do in your new state Kathy, I am excited for you! I want to have attainable bucket list items this year. The first is to zip line through the old strip in Las Vegas, the second is to join a beginners yoga class. I have a lot more I want to do, but these are the two that are possible this year.