me before surgery....320 lbs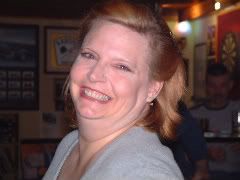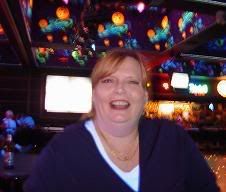 PEEK AT MY WEIGHT LOSS JOURNEY:  http://www.onetruemedia.com/shared?p=776ad880df3fb67c6c86a7&skin_id=801&utm_source=otm&utm_medium=text_url

 

I wasn't always a fat girl...I was lean & mean in the Marine Corps...but then I fell 45 ft and broke my right hip and caused some spine damage.  I was later diagnosed with degenerative disc disease.  I was discharged from the Marine Corps because I was of no more use to them.  I had two children and then the weight began.

I would yo-yo diet and just end up getting bigger the next time around.  My highest weight was 320 lbs.  I needed to do something to take control back.  I couldn't exercise because it hurt, so I just got bigger and bigger.  I researched gastric bypass for two years.  I was told after my 5th back surgery that I needed to take control of my weight and my surgeon suggested weight loss surgery.

Just two years prior to my RNY surgery, I had my gallbladder removed and my sigmoid colon was torn.  I had to have emergency surgery that night and my entire sigmoid colon is removed....I have lots of my guts gone ~ keep reading


I had surgery on Jan 10th 2007.  My surgery weight was 286 lbs.  I was bypassed 150 cms.  I reached my goal weight of 150 lbs in 6 months...so my surgeon and I reset the calculations.  I have had 5 complications that have definelty contributed to the fast amount of weight loss.  I had two strictures...one at 3 months the second one at 4 months.  I had an ulcer and was put on medication for 6 months.  Then at 9 months post op, I had lost weight so quickly, my intestines twisted over on themselves because there was no longer any fat pads for them to bounce off of.  Due to a delay in diagnosis...I had waited 16 hours in an ER being told that all I had was gas...due to that delay, when my surgeon finally was contacted ~ I had twisted intestines and it was necessary to remove 150 cms of my common channel because it had died.  AT my one year anniversay, I had another bout with twisted intestines but this time is was caught in a matter of hours.  My surgeon had to "tack" my intestines to my abdominal wall to stop them from twisting over on themselves. 

So now, I am 2 years post op...I have the intestines of a DS patient (duodenal switch) but the tiny tummy of an RNY patient.  I have a terrible time with not absorbing enough nutrients because I am unable to eat large quantities of food to get the nutrition in.  I have been dealing with being underweight since one year post op.  I am 5'6" tall and currently weigh 106 lbs.  I have fallen as low as 90 lbs and had to have a feeding tube placed in order to gain weight. 

I dump on sugar and fat....I am also lactose intolerant and whey sensitive ~ so eating is a major deal for me...

I have learned how to work this new hook up of mine...I can't eat alot at one time...so I just eat more often and I also have a special prescription rice protein shake that gives me an additional 1200 calories a day.  So I try to get in 2400 calories a day..but due to the malabsorbtion issues, it's really more like 1000 calories.  It works for me!!!!

 At 3 yrs post op:  I'm no longer on the weight gaining rice & protein diet.  I have leveled off and my weight maintains between 106-115 lbs.  I have become hypoglycemic, but I am able to control it with my diet and by eating small meals, many times aday. 

I'm so thankful for my surgery, because I think I would of been crippled by now with the weight and tension I was putting on my discs...so I wouldn't have changed a thing with this surgery....It turned out just as it was supposed to be.  My glass is half full!!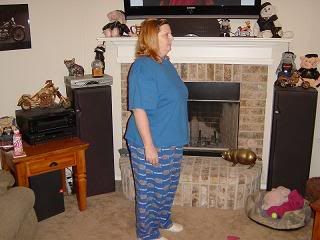 the day of surgery...Jan 10, 2007    286 lbs                                   Me today....two years post op...   106 lbs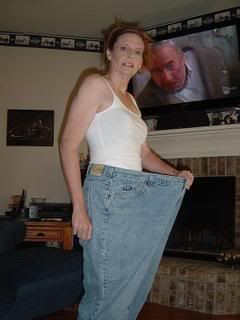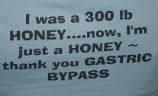 my glass may be half full....but my pants are even less...   LOL                                              wanna wrassle?  LOL   GIRL POWER!!!




About Me
Sep 23, 2008
Member Since
---
Friends

147




---
Latest Blog

7
---