Cereal?
Whenever you are clear for full solid foods. I didnt try any until just recently. I would wait a few months after surgery at least though in my personal opinion. Give your stomch time to settle in to its new life.
Just because someone CAN eat something doesn't mean they SHOULD.
I am the master of my own regain.
Professional geek, toddler mom, derby girl, author of the Five-Day Meat Test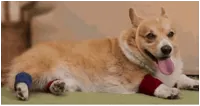 This is true, but it isn't up to me what someone eats. I can't make those choices for someone else, only myself. I just answered her question.
You really shouldn't. Cereal is just crap, even the stuff that pretends to be healthy. It spikes blood sugar faster than a chocolate bar, and gives you cravings for more and more. And no one ever eats the serving size that's suggested. Before you know it you'll be eating 3 times as much as you should.
And cereal is a slider. You can eat it nonstop. Really, just don't go back down that path. You really will be happier without it.
6'3" tall, male. Maintaining a loss of 280 pounds.
Highest weight was 475. Consult weight 04/12 was 411. RNY on 08/21/12 at 359 lbs. Current weight 195.
M1 -24; M2 -21; M3 -19; M4 -21; M5 -13; M6 -21; M7 -10; M8 -16; M9 -10; M10 -8; M11 -6; M12 -5.
When you've reached your weight goal. There's no reason to add processed or refined carbs back into your diet - they won't help you reach your goal.
VSG with Dr. Salameh - 3/13/2014
Diagnosed with Binge Eating Disorder and started Vyvanse - 7/22/2016
Reconstructive Surgeries with Dr. Michaels - 6/5/2017 (LBL & brachioplasty), 8/14/2017 (UBL & mastopexy), 11/6/2017 (medial leg lift)
Age 41 Height 5'4" HW 319 (1/3/2014) SW 293 (3/13/2014) CW 149 (7/16/2017)
Next Goal 145 - normal BMI | Total Weight Lost 170
TrendWeight | Food Blog (sort of functional) | Journal (down for maintenance)
I don't eat cereal for all the reasons that the others are telling you. But I do occasionally put 1/4 cup of TVP (textured vegetable protein) add a little milk, stevia, and a tiny pinch of salt. It has 9 carbs but at least it has protein. It kind of reminds me of grapenuts cereal. It is sold in bulk at health food stores and some Wincos. Don't try it until you are sure your stomach is fully healed.
5'2.5" Surgery date/ 12-02-15 Dr.Valentine

Boise ID
Highest:289 SW/212 CW 122
Goal/125-130
Goal reached at 10 months